Some people are just plain lucky. We like to say that Lady Luck is smiling on them or that they happen to be on the good side of life. Inversely, some people have one unfortunate incident after the other, and none of us would wish for their "luck." However, every once in a while, a person comes along that has both the best of the good and the worst of the bad. One person who proved this to be all too true is Bill Morgan.
Who Is Bill Morgan?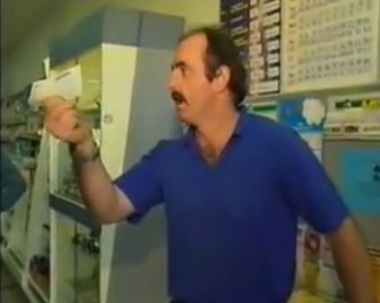 Bill Morgan is an Australian truck driver that made headlines in 1998. Since coming into the spotlight, he has been heralded as both the luckiest and unluckiest man alive. This is thanks to his incredible story of the worst circumstances turning into circumstances that both shocked and elated people all around the world.
What Happened to Bill?
As mentioned above, Bill was an ordinary truck driver in Australia. However, his story really started when he was involved in a severe truck accident in 1998. Severely injured, Bill miraculously survived the crash. Unfortunately, the stress of the accident was too much for his body to bear, and he suffered a massive heart attack.
After being rushed to a hospital, Bill was being treated by a team of emergency doctors when he was given a medication that caused a severe allergic reaction in his body. This was the straw that broke the proverbial camel's back, and Bill was declared dead. For 14 minutes the doctors attempted to resuscitate him, finally achieving success only to find that he had become comatose.
Fast forward 12 days and Bill's family had twice turned down the decision to take him off of life support. It was then that the unbelievable happened. Bill awoke from his coma without any lasting mental or physical damage-something that stunned and amazed all the doctors. His family was clearly elated at their decision not to kill his life support, and he returned home happy and healthy.
Bill's New Take on Life
Following his actual death experience-saying near death doesn't quite cut it-Bill decided to quit his job as a trucker and find a new career, which he very quickly did. He also decided to ask his girlfriend, Lisa Wells, to marry him. She was all too happy to say yes to the man that had left her and then literally come back from the clutches of death.
Bill's Win
In his new mindset and happy about his engagement, Bill decided to try his luck by buying a scratcher to see if he could win anything. He was amazed to see when scratching the ticket that he had won a car valued at around 17,000 Australian dollars.
Because of the unique story he already had regarding his death and miraculous return to the living, the fact that he had won on the lottery sparked the interest of a local news channel. This news channel asked Bill if they could cover his story, including his death and lottery win. He was more than willing to oblige, and soon the news station requested that he do a live re-enactment of the moment he scratched his winning ticket on the news show.
Bill Wins-Again!
During the re-enactment planned out by the news show, Bill was to purchase a scratcher and scratch the card before turning to the camera and announcing that he had won a car. However, things turned out slightly different from what was scripted-as sometimes happens on live television.
As per the plan, Bill purchased a ticket and scratched the face from it. However, when turning to speak to the camera, he did not mention winning a car. Instead, in a voice of apparent disbelief, he announced that he had just won AUD $250,000!
True to his word, this previously unlucky man did indeed win AUD $250,000 on live television and almost immediately called his fiancé to share the good news. While this turn of events might seem far too hard to believe, it was all caught on camera (and is now available on YouTube so that you can see it for yourself).
While very few lottery winners could ever be as fortunate as Bill, there are plenty, like Abraham Lee Shakespeare and Donald Savastano, whose luck ran out far too quickly-and that's another reason why Bill's story is so incredibly endearing.
Where Is Bill Morgan Now?
After his second big win, Bill married his sweetheart, Lisa, and there has not been much heard from them since. We assume that they are happily living their lives. One thing that people will always remember about this story, however, is how the worst kind of luck can turn into some of the best. And if this doesn't inspire you to look for the silver lining in a difficult situation, then what will?