If you want to play international lotteries (meaning ones outside your own country), you'll need to play through an online lotto agent or lottery betting site.
But how can you tell the best online lottery sites from the inferior ones when there are so many options nowadays?
That's where we come in.
Combined, our team has spent hundreds of hours using and reviewing various lottery sites-and countless more playing many lotteries over the course of our lives.
In other words, we know what we're talking about.
And sharing our love for lotto with others is almost as exciting to us as winning a solid prize. (Almost.)
In this guide, we'll show you what we look for when compiling our lottery site reviews so that you'll know what to look for as well. Our tips will make you a lottery site expert in no time.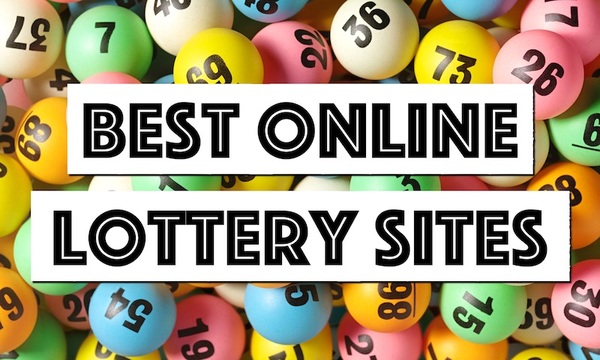 But before that, here are the sites we recommend the most:
1️⃣ theLotter
theLotter is our top choice because everything it does it does super well. For starters, it has the largest lottery game selection we've ever seen and it scans all the tickets it purchases for players. No matter how you dice it, this site is a serious powerhouse.
2️⃣ LottoKings
LottoKings is a hybrid lottery agent and betting site that makes it super easy to play via syndicates and subscribe to multiple consecutive draws. It has a solid selection of lottery games, as well as an online casino, scratch cards and raffles.
3️⃣ PlayHugeLottos
PlayHugeLottos has been in the online lottery game for over 20 years, and it shows. While it doesn't offer group play, it does offer subscriptions, great bundles and jackpots that sometimes exceed those offered by official lotto operators.
4️⃣ Jackpot.com
Jackpot.com is a fantastic lottery betting service with a good selection of international lotteries, scratchers and casino games. With its slew of payment and customer support options, and it's no surprise it's such a winner.
5️⃣ Lotto247
Lotto247 is a hybrid lottery ticket agent and betting site with a small but good selection of lottery games. It also offers extras such as scratch cards and Keno, and an excellent selection of payment methods.
6️⃣ WinTrillions
WinTrillions has a pretty good selection of lottery games players can bet on, as well as regular promos that are hard to resist. On top of that, it has a VIP Loyalty Points program through which you can get discounts on future purchases.
7️⃣ LottoAgent
LottoAgent is a lottery ticket service that buys and scan official tickets on behalf of players. In addition to having a clean and intuitive website design, it has great features like syndicates, subscriptions, discounted bundles, and more.
---
Considering any other sites? Check out our all other lottery site reviews below:
Honourable Mentions
Pick My Postcode Lottery Review
People's Postcode Lottery Review
EuroLotto Review* (not available in many countries)
Best Lotto Sites for Indians
Best Lotto Sites for Australians
Gambling Sites
Lotto Sites That Accept Crypto
Defunct/Offline Sites to Avoid
---
What We Look for in an Online Lottery Site (And You Should Look for Too!)
In a nutshell, we base all our lottery site reviews on a careful consideration of each site's strengths and weaknesses in a handful of categories:
Lottery Selection
What lottery games does the site offer to players? Is it just a few regional ones, or do they have the most popular ones from North America and Europe?
While some websites have over 50 lotteries available to play, others might only have 10, if not less.
Does that mean the site with fewer lotteries is inferior to the other one? Not necessarily.
As long as the site checks out in all of the other areas below, then all that should matter to you is if it has the lottery games that YOU want to play.
That said, it's nice to try new games, especially since some might have better prizes and odds than you're used to.
And a site with a large catalogue can introduce you to amazing games you've never heard of.
Features
What features does the site have that help it stand out from the competition?
Are there syndicates, subscriptions, loyalty points and scanned tickets?
How about scratch cards, slots and other instant-win games?
Again, some of these will be more important to some players than others, and it comes down to your personal preferences.
Don't get us wrong: there's nothing wrong with wanting to play lotteries in a straightforward manner.
But a site's features can make the experience a lot more fun and engaging-and give you better chances of winning.
Price
The price of lottery tickets (or entries on betting sites) can vary a lot from site to site.
One might take a smaller fee like 59%, while another might charge an exorbitant 243% markup.
We understand these companies need to make money for the convenience they provide. But there's a clear difference between charging a reasonable commission and gouging your customers.
Payment Methods
It's always nice when a site accepts a wide range of payment methods.
Some lottery sites are equipped to accept payments via PayPal, Neteller, Skrill, Paysafecard, Click2Pay, WebMoney, direct bank transfer and even Bitcoin.
Others, however, might only accept credit cards such as VISA, MasterCard and American Express.
If a site has very limited payment options, it could mean those companies do not trust it. And if that's the case, that might be a big red flag.
Withdrawal Methods
A site's deposit and withdrawal methods may not always be the same, and many sites accept more deposit methods than withdrawal methods.
Therefore, before signing up, make sure that you'll be able to withdraw your winnings easily so that you're not surprised later on.
Welcome Offers and Other Promotions
The welcome offers that a website entices new players with often play a big role in people's sign-up decisions. That's because they offer a great way to try a new site and maximize what you get from the experience.
Imagine one site offers a 200% deposit match*, another a 25% discount off your first order, another 10 free plays on a slot game, and yet another nothing at all.
Which would you be more likely to choose last?
Some sites also offer ongoing promotions to their players or VIP clubs that give you points for every purchase you make. You can then trade these points for free plays and other perks.
*If a deal seems really good, make sure you carefully read the fine print and pay extra attention to what the wagering requirements are. Sometimes these require you to spend more than you'll be comfortable with.
Site Design & User Experience
How a lottery site looks and feels while you're using it can have a major impact on how much you enjoy playing on it.
If a site is well designed, with a clean and intuitive layout that allows you to reach different areas of it easily, using it will feel like a treat.
On the other hand, if a site looks like it's from 1999, loads slowly and takes you around in circles, it'll leave a bad taste in your mouth.
With the amount of lottery sites that exist nowadays, there's plenty to pick from, so don't settle for one that's inferior and frustrating.
There's just no need for it, mate.
Mobile App
Most lottery sites work equally well on desktops and mobile devices. However, some of the top sites go a few steps further by offering dedicated mobile apps.
These can streamline the entire experience, making it easier to play games, join syndicates, deposit and withdraw funds, and more. Some also let you play online scratch cards and other instant-win games.
A few sites that do this exceptionally well are:
Customer Service
A lottery company's customer service department can speak volumes about the company's integrity as a whole.
What contact methods (e.g. phone, chat, email, WhatsApp, etc.) does it offer, and can they easily be reached day or night?
Most importantly, when you do get hold of someone, do they provide prompt, knowledgeable and courteous customer service?
If so, you'll be free to enjoy the experience without any worries, stress or suspicions. As it should be.
But if the site is hard to reach, avoids direct responses to your questions or just never responds at all, then avoid it at all costs.
Terms and Conditions
It's always a good idea to take a quick look at a lottery site's terms and conditions to make sure they stand up.
For starters, they should always be clear and relevant to the site you're looking at. Nothing about them should make you raise your eyebrows or make you feel apprehensive.
Some terms and conditions reveal sketchy things about how a website operates.
For example, they might state that the most they'll pay out is $50 million-even if an advertised jackpot is much higher than that.
Or they may state that the site is entitled to take a big cut of your winnings should you win a jackpot prize.
Finally, if the T&C look like they've been copied verbatim from another site with details that seem completely irrelevant, walk away. And if a site has no terms and conditions at all, RUN!
Verified Winners
Ever notice how official lottery operators like to promote their winners? That's because when people see that others are winning, they are more likely to play the lottery themselves.
Some lottery sites follow this example and publicise (in a semi-anonymous way) their big winners.
This is more common among lottery agents than betting sites, and no site does this more than theLotter.
Seeing that some people have won big prizes through a website is a really good sign. It definitely helps puts us at ease, and we wish more sites did this.
Trustworthiness
The most trusted lottery sites usually have a few things in common:
✅ Years of experience.
If a site has been around for many years and is still going strong, that's a good sign. Scammy websites tend to be weeded out pretty quickly.
✅ Good online reputation.
Truly awful sites that rip off their customers generally have negative online reviews on websites like Trustpilot. Good sites have considerably more happy customers than unhappy ones.
✅ Solid terms and conditions.
As we wrote above, these speak volumes about how a site operates and protects itself and its users. At the very least, they shouldn't conceal any hidden fees.
✅ Gambling license (only for betting sites).
Lottery betting sites operate in the same manner as online casino and sportsbook websites. As such, they must have a gambling license to operate and are heavily regulated.
✅ SSL encryption.
Security is generally a given these days because most sites have 256-bit SSL encryption. But if the site you're looking at takes payments yet doesn't have any encryption, that's a serious red flag.
How to Spot Scammy Sites
Just to reiterate the above points and make sure you don't get scammed by a sketchy website, always avoid sites with the following:
❌ Overtly negative online reputation
❌ Sketchy (or non-existent) terms and conditions
❌ Rude, incompetent or unreachable customer service
❌ No gambling license despite being a betting site
❌ No SSL certificate
❌ Ridiculous or hidden fees
Conclusion
As you can see, there are quite a few things to keep in mind when trying to find the best lottery sites.
However, once you've signed up and played through a few, you'll quickly figure out what you like and what you don't.
If you're still not sure where to start, read our lottery site reviews above. We've genuinely enjoyed putting in all that time and effort into them knowing that you won't need to.
And if you're ever uncertain about anything or come across a site that we haven't covered, reach out to us. We'll be glad to help.
Difference Between Official Lottery Sites, Lotto Agents, and Betting Sites/Services
There are four main types of online lottery sites: official lottery sites, lotto agents, lottery betting sites and hybrid sites.
Official Lottery Sites
Official lottery sites are those that are run by official lottery operators.
These are the cheapest sites to use, as there are never any extra fees added on. They are also 100% trustworthy since you know exactly who you are dealing with.
Therefore, we always recommend you play on these sites whenever possible.
However, they are usually only open to residents of a particular country or region.
Furthermore, the lotteries available on these sites are limited to the those offered by that operator.
So if you live in Canada and want to play an American or European lottery, you're out of luck.
Lotto Agents
Lotto agents are sometimes referred to as online lottery concierge services, lottery ticket couriers or lottery messenger services.
Whatever the name, they all purchase lottery tickets on behalf of their customers.
They can do this because they have offices (or at least employees) in each of the countries where major lottery draws take place.
When you place an order, an employee goes to the local lottery kiosk and buys a 100% official physical ticket for you.
Many lotto agents will scan the ticket so that you can see it in your player account whenever you want to.
The sites that don't provide scans will generally provide a copy of the receipt for your order instead.
Lotto Betting Sites
Lotto betting sites don't buy official tickets for their customers. Instead, they treat official draw results as the basis for what their customers place their bets on.
They work the same as casinos and bookmakers do. Except that instead of betting on a poker game or boxing match, you're betting on the outcome of a lottery game.
Let's say you bought an "entry" for an upcoming US Powerball draw.
If the numbers you chose matched those that came up in the official draw, a lottery betting site would pay you out the same prize as the Powerball operators would.
Sometimes they pay out even bigger secondary prizes.
You're probably wondering, "What if I win a really big jackpot?"
Whenever a jackpot is higher than the betting site can afford, it takes out an expensive policy with a major global insurer.
This insurer will pay out the winnings, regardless of how big they are.
This is because the chances of someone winning a jackpot worth hundreds of millions of dollars or more are pretty slim. Therefore, it's worthwhile for insurance companies to take the risk.
Smaller jackpots and secondary-tier prizes are paid out directly from such companies' cash flows.
Gaming Licenses
Because such websites take bets, they have to be licensed and are heavily regulated by gaming commissions in different countries.
Some of the most common and reputable of these commissions are the UK Gambling Commission, the Malta Gaming Authority, the Gibraltar Gambling Commission and the Curaçao Gaming Control Board.
If the site you want to play through doesn't have a license to operate or doesn't show it clearly on the page, move on.
However, keep in mind that only betting sites need licenses. Lottery agents don't because they aren't taking bets. They are just acting as middlemen who buy tickets for their customers.
Hybrid Lotto Sites
Nowadays, some sites take a hybrid approach, meaning they take elements from lotto agents and betting sites.
If a jackpot is below a certain amount, the company will pay out from its own earnings. Or they will take out an insurance policy if it makes more sense financially.
But if a jackpot exceeds this amount and insurance would be too costly, they will buy official tickets instead.
Any reputable lottery sites that do this will be transparent about it. They will make that clear directly through their platform and/or terms and conditions.