Many people around the world win the lottery every year, but how many of them do we actually remember?
The truth is that we tend to remember only the biggest winners or those who did something that really stood out. But over time, everyone else tends to fade from our memories.
Here, then, are the most famous lottery winners and their stories. These are the people who many people still regularly google-even though some of them won decades ago.
Richard Lustig: The (In)Famous Seven-Time Winner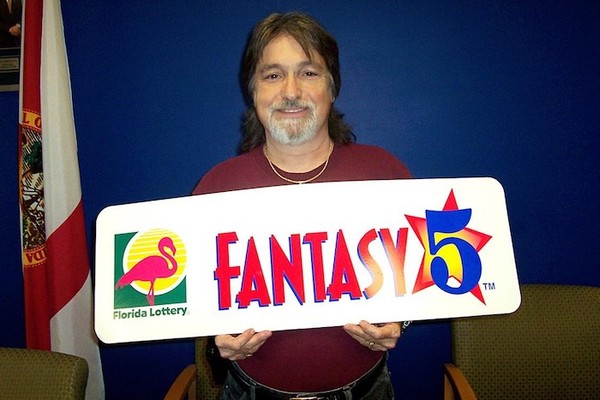 Having won the lottery a total of SEVEN times, Richard Lustig is easily one of the most famous lottery winners.
He first won the lottery by playing a scratcher in 1993. The scratched bagged him a neat $10,000 and started off his winning streak. After that, Lustig managed to win a cash prize or luxury vacation in 1997, 2000, 2001, 2002, 2008 and in 2010.
His largest win occurred in 2002 when he won $842,100 from Florida Mega Money. He also made much more money than he ever did from the lottery by writing a book titled Learn How to Increase Your Chances of Winning the Lottery. The book sold like wildfire thanks to his widely publicized track record of wins.
Despite his massive success with the lottery, his book and even a lottery system titled Lottery Maximizer, Richard passed away in July 2018 at just 67 years old.
Shane Missler: The Young and the Careful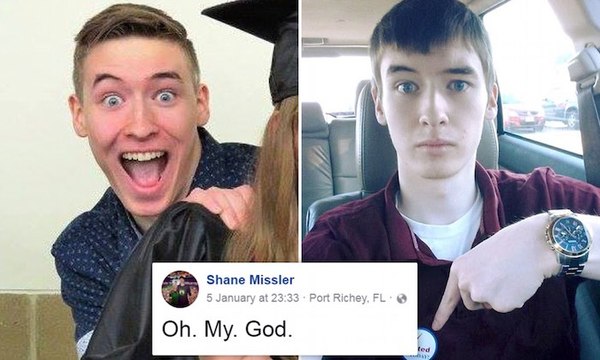 Becoming a lottery jackpot winner at a young age can be challenging-as was discovered by Shane Missler. At just 20 years old, Missler became the fourth-largest Mega Millions jackpot winner by winning $451 million in January 2018.
While Shane acted much more maturely than anyone expected, things soon took a turn for the worse when a Twitter hoax and a charity scam began using his name.
Thankfully, Shane made it clear that he wasn't behind these and that he was using his fortune to set himself and his family up for the future.
Mavis Wanczyk: From Fairly Average to Stinking Rich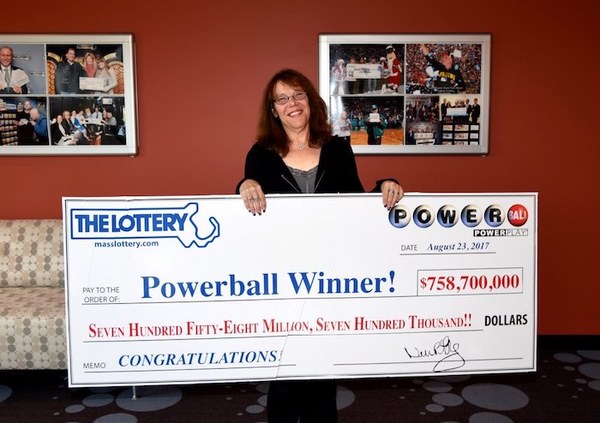 In August 2017, Mavis Wanczyk became the second-largest US jackpot winner of all time. This was thanks to a massive $758.7 million Powerball jackpot.
Unlike many other players, Mavis decided to publicly announce her win instead of claiming her winnings anonymously through a trust. Needless to say, this backfired when the media attention all became too much.
Using her fame, many scams began appearing claiming to be giving away money to people. Mavis, however, wasn't behind any of these.
In fact, she was worried for her safety and had to call the police to her house more than once. Thankfully, she was able to disappear to enjoy her winnings.
Stefan Mandel: The Man Who Outsmarted the System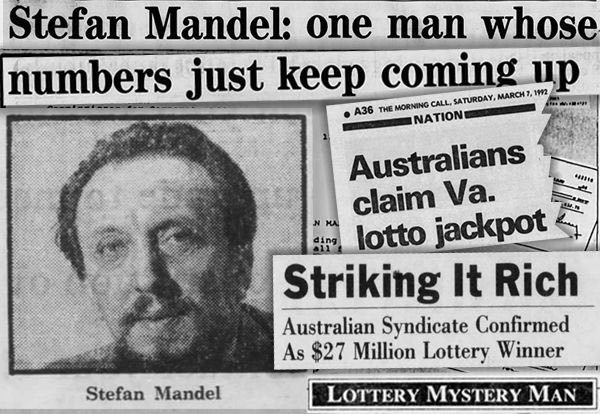 When it comes to beating the lottery system, few people have done it as successfully as Stefan Mandel.
Born with a gift for numbers, Stefan began developing a system to try and predict lottery numbers. He first put his system into play in the 1960s and managed to bag a jackpot win of around $19,000.
Following this, he used his system on multiple lotteries around the world until the rules of the lottery were eventually changed to stop him.
This, however, didn't occur before he first won a $27 million jackpot from the Virginia Lottery-after buying over 6 million tickets for a single draw!
Bill Morgan: The Luckiest Man Alive?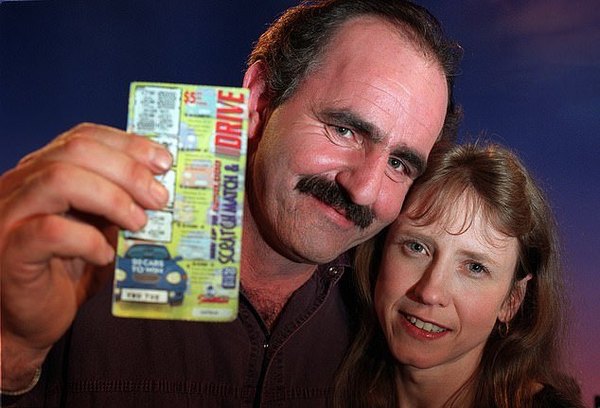 There are few stories as strange or wonderful as that of Bill Morgan.
Having been pronounced clinically dead for 15 minutes after a car collision, Bill celebrated his life by purchasing a scratcher. Amazingly, the ticket won him a brand-new car valued at AU $17,000.
When asked to re-enact his scratching of the card for a local TV segment, Bill purchased a new scratch card and amazingly won a further $250,000!
His reaction to this second win-caught on camera-is one of the best reactions to winning the lottery available online today.
Adam Osmond: Living Proof That Lottery Addiction Is Real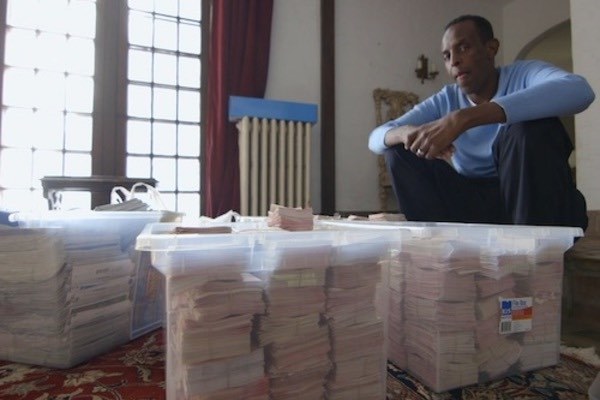 While playing the lottery may be a fun pastime for many players, there are some people that take this hobby too far. One such person was Adam Osmond.
As the owner of a convenience store, Adam had easy access to lottery tickets and used to play one or two tickets per week. However, this number soon increased as his store began making a profit.
This habit escalated to the point where Adam eventually spent a combined total of almost $1 million on lottery tickets.
This reached a breaking point when the Connecticut Lottery filed a lawsuit against him for unpaid lottery tickets. The result of the suit was that Adam lost his business, house and even his family.
Perhaps the saddest part in all this is that even with all those tickets, Adam's largest win was a meagre $50,000.
James and Bob Stocklas: Two Brothers, Two Winning Tickets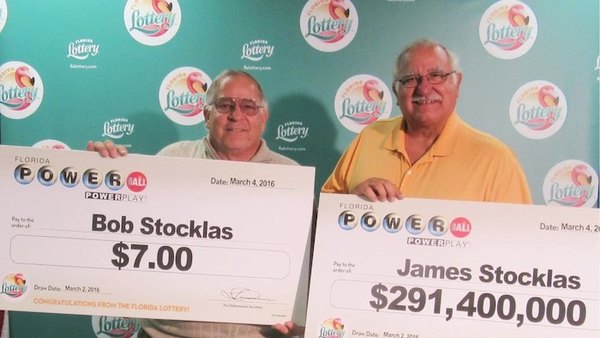 One of the most wholesome lottery stories is that of brothers James and Bob Stocklas.
Both brothers decided to purchase tickets for an upcoming Powerball draw in 2016. And amazingly, both brothers won!
Wanting to claim their prizes in style, the two flew to Florida in a private jet. Upon arrival, James claimed a massive $291 million prize.
However, Bob was only able to claim $7. In good spirits, however, James made it clear that his brother, Bob, would share in his winnings and never have to worry about money again.
Martyn Tott: The Man Who Lost a £3 Million Ticket (and Wife and Mind)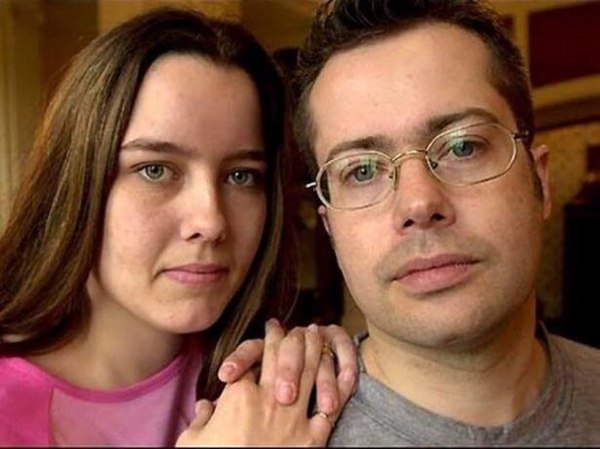 It is hard to imagine anything as bad as winning the lottery but never being able to claim your winnings. Sadly, this is exactly what happened to Martyn Tott.
Martin and his wife (at the time) Kay always played the same lottery numbers. Because of this, they were thrilled when they heard that a jackpot of £3 million had been won with their exact numbers.
The bad news was that the couple had lost their lottery ticket. After appealing to the National Lottery operator, the couple were told that they had missed their chance to claim their prize.
After years of fighting and a divorce, Martyn finally gave up trying to claim his win and moved on with his life.
Christine and Colin Weir: Not Quite Happily Ever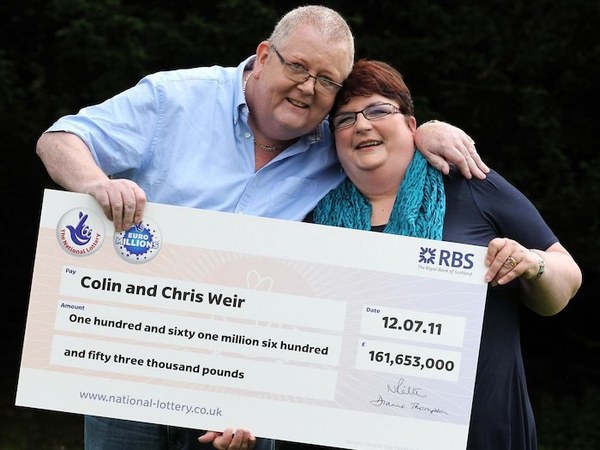 Christine and Colin Weir were your average UK couple. Both worked hard and lived a pretty average life-until they won a huge £161.6 million EuroMillions jackpot.
The couple, who openly announced their win, immediately purchased their dream home and ensured that they used the money wisely so that their kids would never have to suffer.
While this came true and they didn't spend recklessly, the money didn't bring total happiness because the couple divorced after almost 40 years of being married.
Colin eventually died toward the end of 2019, leaving Christine with the remaining windfall.
Adrian and Gillian Bayford: Lifestyles of the Rich and Divorced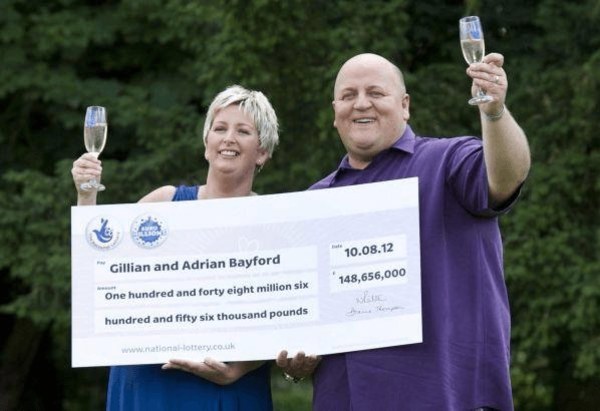 Adrian and Gillian Bayford are a couple that won a fantastic £148.6 million jackpot from EuroMillions in August 2012.
Just a few days after the massive win-after celebrating with friends and family-Adrian was back at work and carrying on with life as usual. The only thing that really changed was the mansion the couple purchased to live in.
That didn't last long, however, as the couple started buying houses, vehicles, and whatever their hearts desired.
While they had a good time for a while, it sadly didn't last because just a little over a year later the couple divorced. Fortunately, they split their winnings down the middle, so there was no drama involved.
After this, both Adrian and Gillian pursued relationships-Adrian with three different women-that ultimately went nowhere. One good thing is that Adrian used part of his fortune to open several music stores.
Manuel Franco: Young, Smart and Generous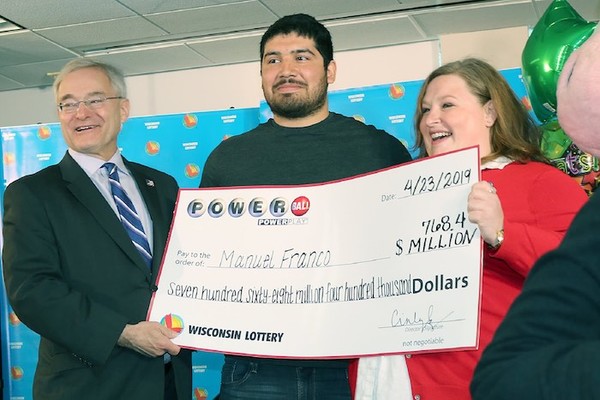 At just 24 years old, Manuel Franco took home what was then the third-largest jackpot in US history: $768 million.
Manuel bought just $10 worth of Powerball lottery tickets for the draw happening on March 27, 2019. Amazingly, among those few tickets was the sole winning ticket of the jackpot.
Showing more maturity than the world expected, Manuel hired financial advisors and said that he would use his winnings to pay for his family to attend college.
He also said that he would travel around the world. With that kind of money, he could travel for a good chunk of eternity!
Gloria Mackenzie: $590 Million Can Buy a Ton of Family Drama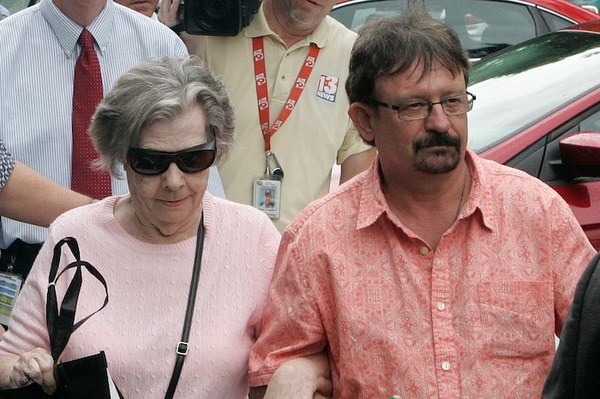 Winning the lottery is a life-changing moment for just about anybody. And this was certainly true for Gloria Mackenzie when she won $590 million from a Powerball quick pick ticket in May 2013.
Thrilled with her win, Gloria shared her fortune with her son, Scott, and founded an organisation to help students.
Sadly, things went south quickly after her son tried to steal her remaining winnings with the help of his financial investor friend. Needless to say, the case quickly headed to court and-almost a decade later-there is still no mention of a resolution.
Callie Rogers: The Youngest Lottery Winner in History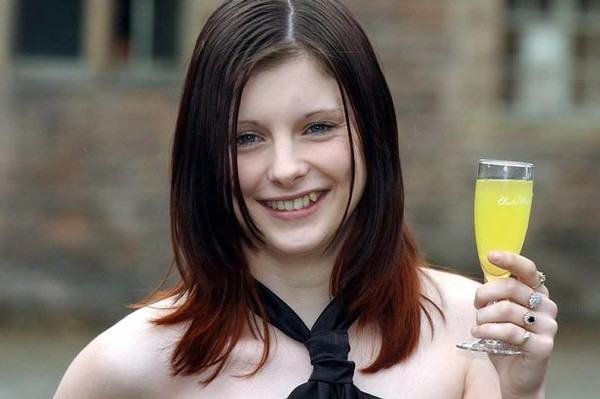 Callie Rogers made history by becoming the youngest winner of the UK National Lottery.
Only 16 years old at the time she won £1.87 million, she also instantly became one of the world's youngest lottery winners.
Shortly after her win, she spent around £250,000 on cocaine alone. As you could expect, this type of lifestyle led to massive problems. A few years later, Callie had two children and no money left from her lucky win.
Since then, she has worked to maintain a normal life and now works as a caretaker. She has also announced that she is financially fine at the moment and works hard for her money and to provide for her children.
Howard Walmsley: The Lottery Liar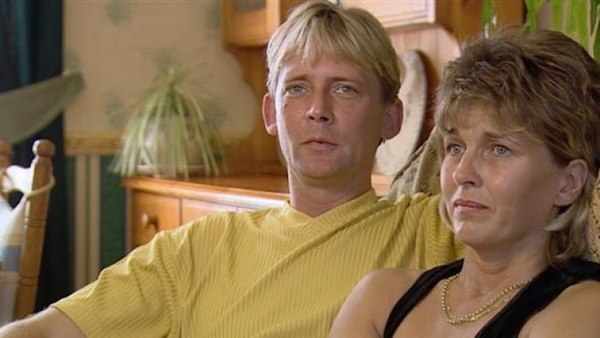 Everybody would love to have the chance to say that they've won the lottery. Howard Walmsley, however, didn't bother waiting until he had actually won before starting to claim just that.
Back in the 90s, Walmsley made bold claims that he had won an £8.4 million lottery jackpot. Using this information, he approached banks and businesses to gain loans or cash grants.
Eventually, however, Howard's lies caught up with him and the "Lottery Liar" was left with nothing except bad publicity and a mountain of debt that he couldn't pay back.
Rolf Rhodes: Two Scratchers, Two Millions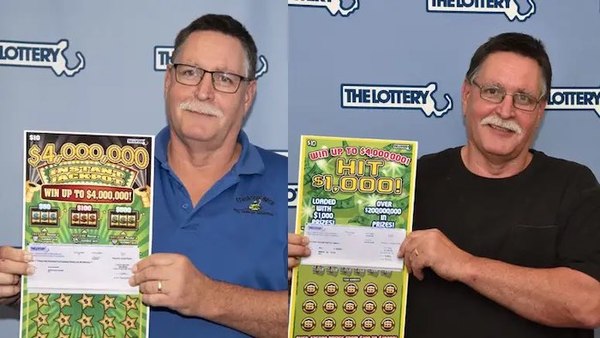 While many people dream of winning the lottery, few manage to achieve this dream. This is not true of Rolf Rhodes.
This lucky man, who had an affinity toward lottery scratchers had Lady Luck smile on him and won not one but two large prizes in just 18 months.
The first prize he won was on a $1 million scratcher. Then, just 18 months after his first big win, he decided to buy another scratcher-this time for a $4 million prize. Sadly, he didn't win the jackpot, but he still managed to win another $1 million.
Marie Holmes: Mo' Money, Mo' Problems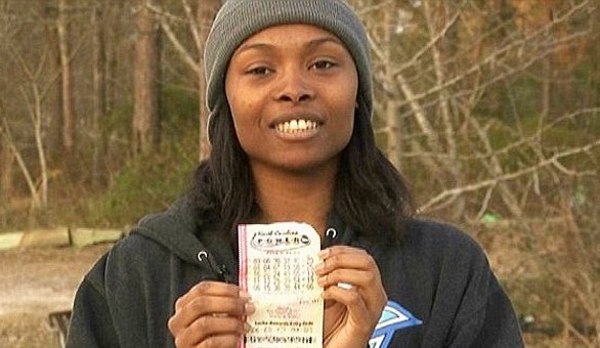 Marie Holmes was a hard-working mother who was working two jobs just to support her four children. It is an understatement to say that her life was changed in 2015 when she won a $188 million share of a $564 million Powerball jackpot.
While Marie's big win could have been a fresh start, she decided to spend her money on a few questionable things. The largest sum of $21 million went to bailing her boyfriend out of prison on multiple occasions.
One worthwhile thing that Marie did do was make a rather large donation toward her local church. However, even this turned sour after her pastor sued her for supposedly donating less than she initially said that she would.
After all this, she started a foundation to help needy children in her community.
Lerynne West: The Lost and (Luckily) Found Ticket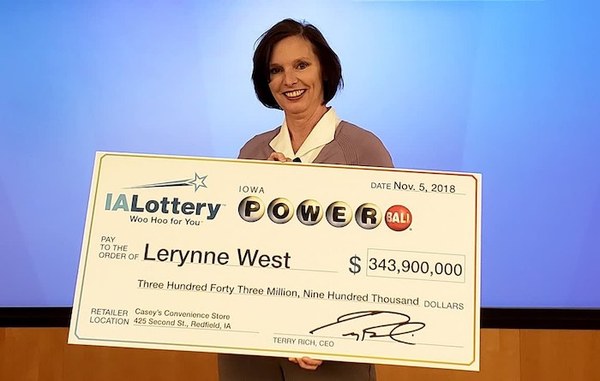 Lerynne West never thought that she would win the jackpot while buying a few lottery tickets on October 26, 2018. This was partly because she was so focused on moving to her new apartment in Iowa.
Amazingly, however, she managed to purchase the winning ticket for the $687 million Powerball jackpot. Unfortunately, when she wanted to check her ticket to see if she was a winner, she realized she had lost the ticket.
Thankfully, her sister found it in Lerynne's car, and she was able to claim her winnings. Since then, she has started a non-profit organisation that aids those in need.
Denise Rossi: From Greed to Karma
Denise Rossi and her husband, Thomas, were a happily married couple for many years. That is, until Denise won a share of a $6.6 million lottery jackpot.
Denise quickly filed for divorce and kept quiet about her winnings during the proceedings-trying to ensure that Thomas didn't get any of her winnings.
Thankfully for Thomas, and in part to a piece of mail delivered to the wrong address, the truth about the win came out two years after the two got divorced. In the court case that followed, Denise was ordered to pay all of her winnings to her ex-husband. ow's that for karma?
LOTTERY WINNERS WHO DIED
Donald Savastano: Dead Just 23 Days After Winning
Donald Savastano is easily both one of the luckiest and unluckiest lottery players. This is because he won big but soon his win meant nothing.
Thinking nothing of it at the time, Donald purchased a Merry Millionaire scratcher while at the store. When he scratched it, he realised he had won $1 million.
After enjoying his winnings for a while, he decided to visit the doctor for a long overdue visit and was diagnosed with stage-four brain and lung cancer. Sadly, he passed away just 23 days after winning.
Abraham Lee Shakespeare: Murdered by His Business Partner

Abraham Shakespeare was your average citizen who was hoping for a bit of luck. This luck arrived in the form of a $30 million Florida Lotto jackpot.
Abraham, however, soon wished he hadn't won the lottery after he was continuously approached by friends and family for money. This eventually included a lawsuit from one of his co-workers.
The worst was yet to come. Shortly after his win, Abraham went missing and his money disappeared with him. His body was later found buried under a concrete slab in the backyard of a house owned by Dee Dee Moore, who had convinced Abraham to go into business with her. She was later convicted of his murder.
LOTTERY WINNERS WHO LOST IT ALL
Michael Carroll: Taking Excess to a Whole New Level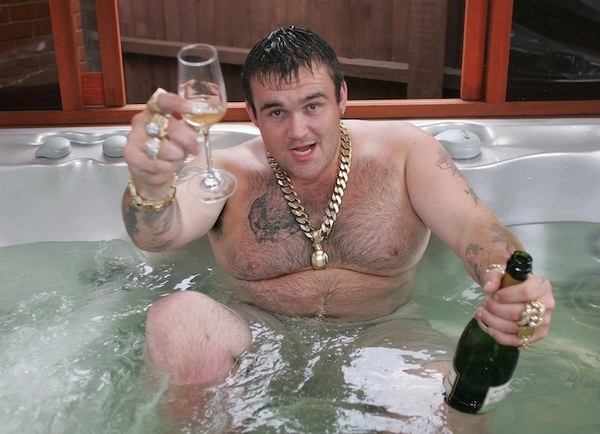 They say that the road to excess leads to the palace of wisdom, but for this UK Lotto winner it only led to further excess.
Working as a garbage man and having to wear a police-monitored ankle bracelet for a string of crimes, Michael Carroll didn't have much going for him in 2002. That was, however, before he purchased a ticket for the National Lottery.
Michael managed to win a £9.7 million jackpot that he could have used to turn his entire life around. Sadly, that isn't what happened.
After reckless spending on mansions, cars and investments into sports teams, Michael was left with nothing from his big win.
In fact, he eventually became homeless and had to start working as a bin man again in order to survive.
Jack Whittaker: Cursed by the Lottery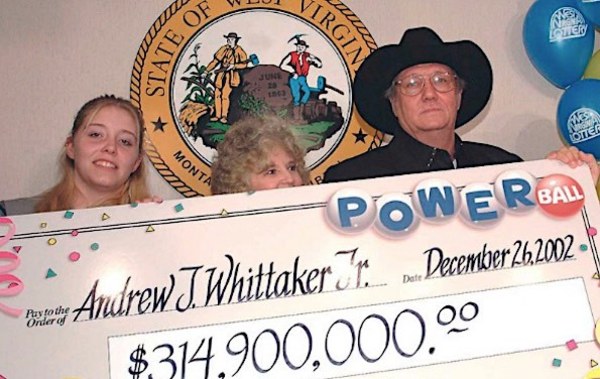 As he was already a millionaire before his big win, many thought that Jack Whittaker would be able to manage the massive $314.9 million Powerball jackpot that he won in December 2002.
While he certainly seemed in control of his new fortune in the beginning, the constant requests for money and eventual stalking drove him to alcohol.
After being robbed numerous times, spending recklessly, and losing his daughter and granddaughter, Jack was left with nothing.
The final blow occurred when his house burnt to the ground. Sadly, though he survived, the house was not insured. Then, just four years later, he passed away with nothing left of his massive win.
Jane Park: Too Young to Know Better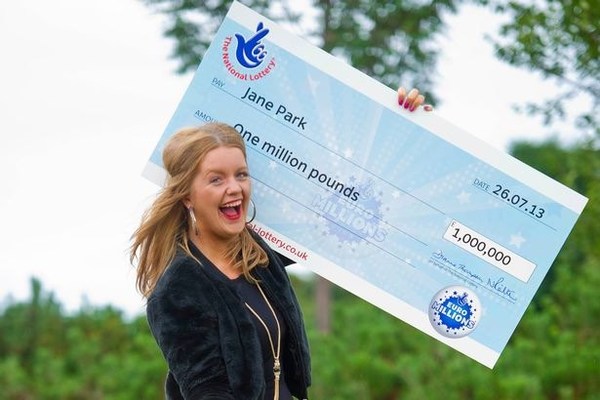 Winning £1 million from EuroMillions at the age of 17 is a possible recipe for disaster. This is especially true when looking at the life of Jane Park.
Working as an office assistant at the time of her win, Jane immediately started spending it. Needless to say, the money soon ran out and Jane was left with nothing.
After losing it all, Jane admitted that winning the lottery had ruined her life. However, she managed to bounce back and is happily working as a property agent.
She also runs a successful Only Fans account with nude content, which she says contributes to the multiple charities she supports.
David Lee Edwards: Honourable Intentions, Terrible Follow Through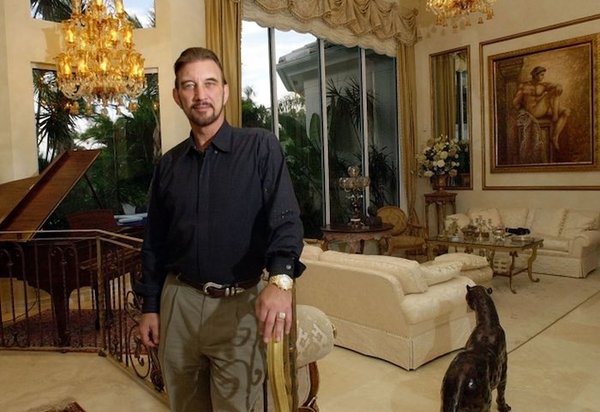 As a convicted felon, David Lee Edwards had a tough life leading up to his win. However, that didn't stop him from claiming a $27 million Powerball jackpot in 2001.
While accepting his winnings, David told the press that he had turned over a new leaf and would make sure to use his money wisely. However, after just three months, this turned out not to be true.
Within just five years of his win, David was bankrupt and had spent every cent of his winnings on drugs, alcohol and possessions that he ultimately lost. After getting divorced, he ended staying in hospice care-where he eventually passed away.
Cynthia Stafford: Too Generous for Her Own Good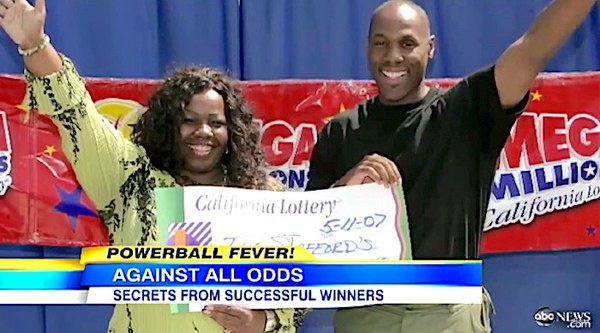 Unlike many other lottery winners, Cynthia Stafford was level-headed after she won $112 million from Mega Millions in May 2007.
Rather than splurging on unnecessary items, Cynthia shared her winnings with her father and brother, purchased a moderate home for her and her five children and bought a second-hand car.
However, after following her dream of opening a film production company and giving endlessly to charity, Cynthia gave too much away and had to file for bankruptcy. Sadly, her generous spirit meant that, in the end, she had nothing left to give.
Janite Lee: Donated and Donated-Until There Was Nothing Left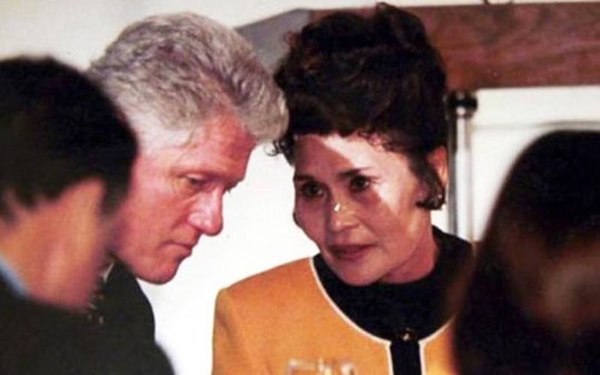 Winning $18 million in 1993 was certainly no small achievement for Janite Lee. In fact, it would have easily allowed her to live in comfort for the rest of her life.
However, Janite decided instead to give her money away. From education grants to political parties, Janite was certainly someone that you wanted to know if you had a need. In fact, she is easily one of the most philanthropic lottery winners that have existed.
Sadly, Janite didn't budget her giving and soon gave away everything she had. Just a few years after her big win, she had to file for bankruptcy and was left with less than $700 in her account.
LOTTERY WINNERS WHO DID IT RIGHT
Biggest Single-Ticket Lottery Winner in History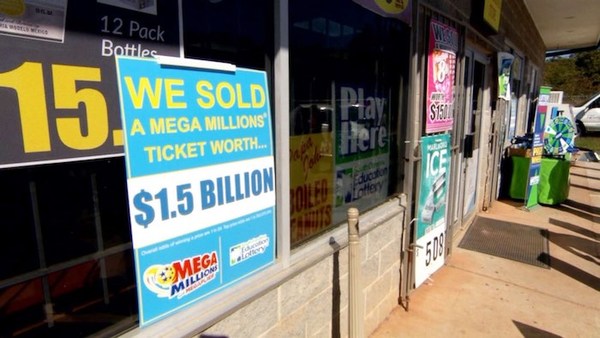 As the holder of the largest individual lottery jackpot win in history, one South Carolina resident became the lucky winner of a staggering $1.5 billion jackpot in October 2018.
After thinking through what she would do with her massive win, the winner anonymously claimed her jackpot in March 2019.
Aside from her gender, almost nothing else is known about who the winner. What is known is that she stopped and purchased a Mega Millions quick pick ticket just by chance. It was so much by chance, in fact, that she even allowed somebody behind her in line to go before her.
That simple act of kindness paid off in a big way when the final winning numbers were later announced.
Wolverine FLL Club: Huge Jack, Man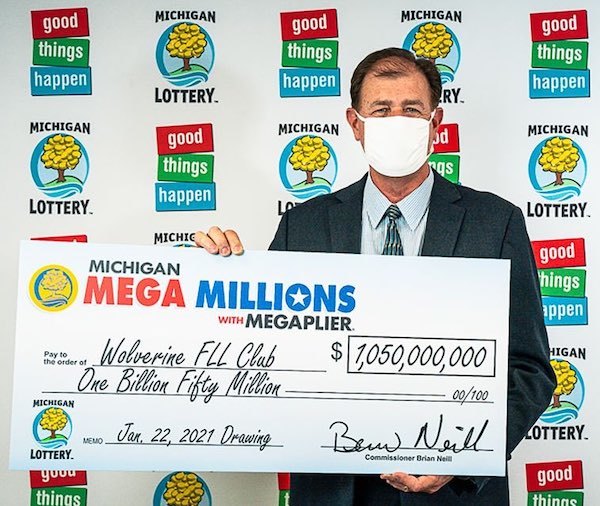 In January 2021, after a year that would go down in history due to the global COVID-19 pandemic and resulting lockdowns, three anonymous family members from Oakland County, Michigan, had their life changed forever.
This is because they became the sole winners of a massive $1.05 billion Mega Millions jackpot.
As the winners of the third-largest jackpot in lottery history, it is no wonder they decided to remain anonymous and not release their identity.
Nothing more is known about them other than that they claimed it under the name Wolverine FLL Club.
The Power Pack: Patient and Powerful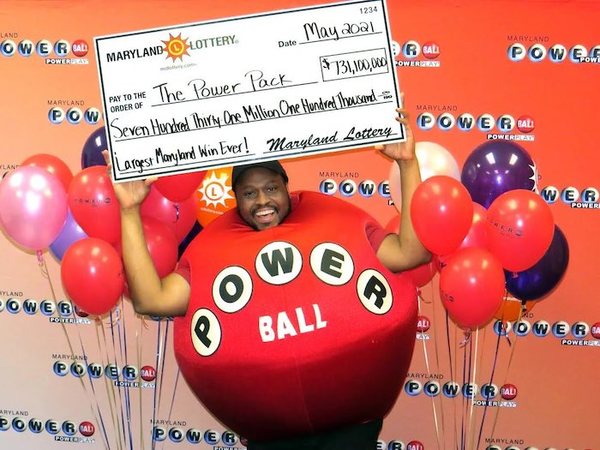 Proving that a bad year can turn into a good one, one luck group of players became the winners of the fourth-largest Powerball jackpot in history in January 2021.
The group, who came forward only as The Power Pack, waited a full four months before claiming their incredible $731.1 million jackpot. You can be certain they were getting a lot of lottery advice during that time.
Not much else is known about the group other than the fact that they won by playing a quick pick ticket. Moreover, all members of the group said that they will be keeping their jobs and continuing life as normal. That part we have a hard time believing!
Lisa and John Robinson: 1/3 of the Biggest Powerball Jackpot Ever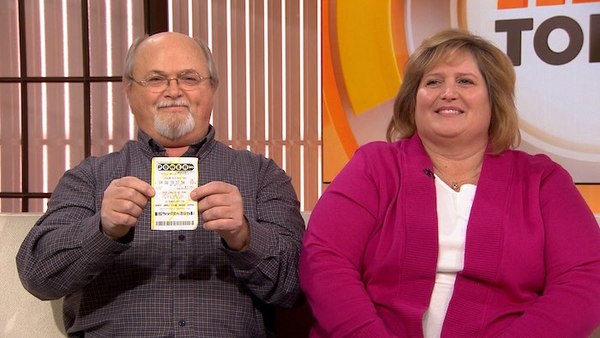 As one of the three winners of the largest jackpot in history, Lisa and John Robinson claimed a massive $528.8 million from the record-breaking $1.586 billion Powerball jackpot in January 2016.
The couple, hailing from Tennessee, purchased three lottery tickets-one of which was the massive jackpot-winning ticket. John stated that he only purchased the tickets because Lisa asked him to stop and get some on his way home.
Even with their massive win, Lisa stated that she still wanted to continue working and that they want to keep their life as normal as possible-despite their massive fortune. Whether that actually happened, however, is anyone's guess because they've kept out of the spotlight.
Maureen Smith and David Kaltschmidt: Winners Who Did It Right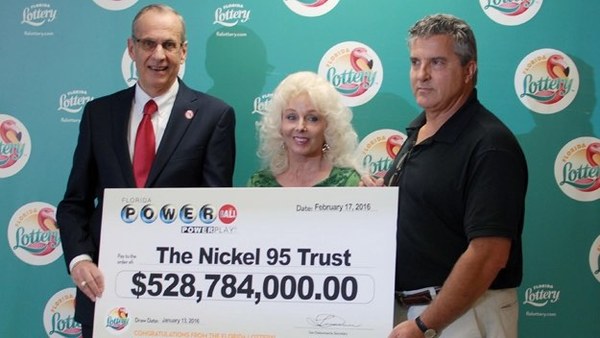 Maureen Smith and David Kaltschmidt may be one of the best examples of how to handle a massive lottery windfall.
This lucky couple bagged a $528.8 million Powerball jackpot back in January 2016. Having immediately hired a team of legal advisors, the couple decided that the best course of action was to invest the money properly and ensure it lasts for the future.
This wise move has paid off, and the couple still has their full fortune. They have used this to ensure financial freedom for their family and enjoy a quiet life together after 40 years of marriage.
Marvin and Mae Acosta: Waited Six Months to Claim Their Prize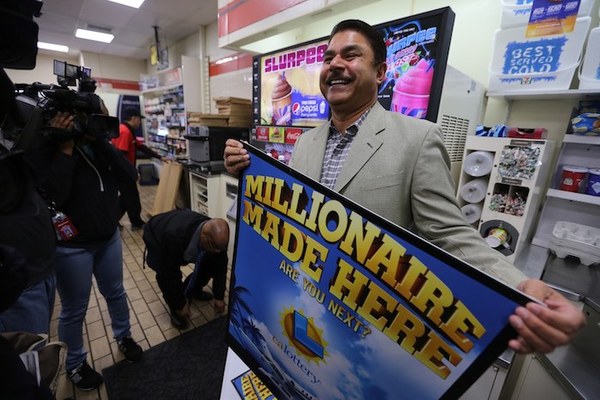 As one of three owners of a winning ticket to the massive $1.58 billion Powerball jackpot, Marvin and Mae Acosta took home a staggering $528.8 million back in January 2016.
The couple is known for having waited six months before claiming their life-changing win. Many have regarded this as a smart move, as it allowed the couple time to think about what they would do with their winnings.
After eventually claiming their money, the couple has worked hard to keep their privacy and little more is known about them. Sounds like they found themselves a good lottery lawyer!
Ira Curry: Keeping a Low Profile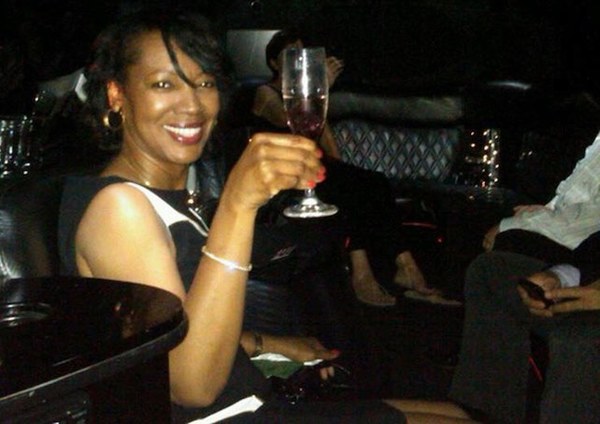 Living in Georgia at the time, Ira Curry was one of two winners of a massive $636 million Mega Million jackpot in December 2013.
After claiming her win, Ira managed to do what few other large lottery winners do-stay completely out of the spotlight.
In fact, the only real information that appeared at the time of her win was that she was opting to take a lump sum of $123 million.
Since then, Ira has managed to keep laying low and is (hopefully) enjoying her fortune with her family.
Cindy and Mark Hill: Used Their Wealth to Help Others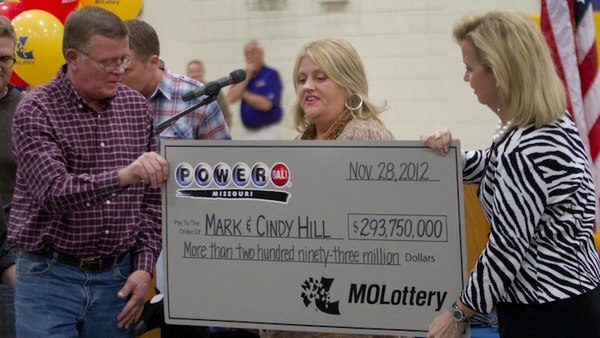 Cindy and Mark Hill were both hard-working people when they heard the news that someone from Missouri was the owner of a winning Powerball ticket.
Eager to see, the couple were staggered to find that they were the ones able to claim half of a $587.5 million jackpot!
The couple soon came to terms with their huge win and have since used their great fortune to help those around them and the community they live in. This includes paying for a new fire station, ball field and sewage treatment plant.
Cindy and Mark have, however, ensured that they look after their money and are still enjoying the benefits of their massive windfall.