Florida Lotto is the original state draw game for the Florida Lottery.
It offers affordable tickets, great prizes and extra chances to win, so it's no surprise it's such a hit!
This guide will explain all the features of this exciting game and how you can buy Florida Lotto tickets online.
About Florida Lotto
Florida Lotto was launched on April 29, 1988. Along with Cash 3, it was the first draw game to be offered by the Florida Lottery.
Shortly after its launch, in August 1988, it broke the record for the biggest jackpot in the world at US $52 million.
The game initially started as a weekly game with a 6/49 format. A second draw was added and the ball pool increased to 53 in October 1999.
Over the years, the game has also benefitted from the addition of add-on games and other features that we will explain.
Florida Lotto is still operated by the Florida Lottery to this day and remains one of its most popular games.
Florida Lotto Draws
Florida Lotto is a bi-weekly draw.
It holds draws every Wednesday and Saturday night at 11:15 p.m. ET. These draws are always broadcast live.
Players have until 10:40 p.m. ET on the day of the draw to buy tickets. Tickets purchased after that time will be for the following draw.
How to Play Florida Lotto
Florida Lotto has a 6/53 format, which means players must choose six numbers from a pool of 1 through 53.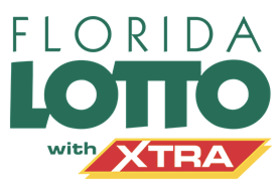 Players can either select their numbers manually or choose the Quick Pick option.
One thing that makes Florida Lotto so exciting is the "Multiplier" feature.
Each ticket is printed with a randomly generated Multiplier, which increases non-jackpot prizes by 2, 3, 4, 5 or 10 times.
Florida Lotto also has a couple of add-on games for more chances to win.
Double Play enters players into a separate drawing with prizes up to US $250,000.
EZmatch gives players the chance to win instant cash prizes of up to US $500.
Within the state, a standard ticket for Florida Lotto costs US $2. Double Play and EZmatch each cost an additional US $1.
Florida Lottery does not allow players to buy tickets on their official website. Anyone who wishes to buy their tickets online must use one of the popular online lottery websites that offer it.
These third-party websites may charge an additional fee for tickets.
Players must be at least 18 years of age to buy tickets for Florida Lotto.
Florida Lotto Prizes and Odds
Florida Lotto has a total of five prize tiers.

To win the jackpot, players must match all six numbers. To win a prize, players must match at least two numbers.

Florida Lotto has a minimum starting jackpot of US $1 million.

If there are no jackpot winners, the prize rolls over to the next draw. There is no rollover or jackpot cap, so the top prize will continue to grow until someone wins.

The odds of winning the jackpot are a bit tough at 1 in 22,957,480.

,

Compared to other games with similar odds, the jackpot prize does start a little low.

For example, Lotto Texas has jackpot odds of 1 in 25,827,165 and a starting jackpot of US $4 million. It also has no jackpot cap.

On the other hand, Florida Lotto, with its Multiplier feature, has much nicer secondary prizes.

The overall odds of winning any prize in Florida Lotto are 1 in 7.61. These are among the best in the world.

The prize and odds breakdown is as follows:
| | | |
| --- | --- | --- |
| Numbers Matched | Odds of Winning | Base Winnings |
| 6 | 1 in 22,957,480 | Jackpot |
| 5 | 1 in 81,410 | US $3,000 |
| 4 | 1 in 1,416 | US $50 |
| 3 | 1 in 71 | US $5 |
| 2 | 1 in 9 | Free Ticket |
Claiming Florida Lotto Prizes
Florida Lotto winners can receive their prizes as either a lump-sum Cash Option or as an annuity. The annuity is paid out over 30 years.
Players have up to 180 days from the draw date to claim their prize. However, if jackpot winners want to choose the Cash Option, they must claim it in the first 60 days.
Winners living in Florida must pay a 24% tax rate on any lotto prize exceeding US $5,000.
Players who buy lotto tickets online may be subject to an additional tax based on their country of residence.
Notable Florida Lotto Winners
Florida Lotto jackpots can get pretty big due to the lack of a jackpot cap.
The biggest jackpot in the game's history took place during the September 15, 1990, draw.
The jackpot was an amazing US $106.5 million and was split between five ticket holders.
The biggest single ticket win took place on March 29, 2000, and was US $81.6 million.
Florida Lotto-Should You Play?
Over the decades, Florida Lotto has built a dedicated following-and it's easy to see why.
With cheap tickets, rollover jackpots and many chances for additional draws and prizes, there's a lot to like.
Whether you're new to lottery games or a regular player, Florida Lotto is an affordable and reliable game to try.