France Loto is a straightforward national lottery that is a great option for many players.
With some of the best odds for a lotto of its size, this is one game you'll want to learn more about.
In this guide, we'll tell you everything you need to know about this exciting game and show how you can buy France Loto tickets online.
About France Loto
France Loto is run by Française des Jeux (FDJ), which translates to The French Games. FDJ is run by the French government.
The game was first established in 1976, and has been 50% publicly owned since 2018.
France Loto Draws
France Loto is a tri-weekly game with draws held every Monday, Wednesday and Saturday at 6:35 pm UTC.
A total of six numbers are drawn, consisting of five main numbers and one extra Chance number.
In addition to the weekly draws, Loto France holds two different types of special drawings.
Friday the 13th draws occur any time the 13th day of the month falls on a Friday. These draws have a fixed jackpot of €13 million and 50 prizes of €50,000.
Grand Loto de Noël is the second special drawing and takes place every December 22nd. It has a jackpot of €20 million, with a separate draw of 100 numbers with a €20,000 prize for each.
How to Play Loto France
The format of the game is very similar to many popular lottery games.
Players must select five numbers from a main ball pool of numbers 1 through 49 and one additional Chance number from a ball pool of numbers 1 through 10.
A player must match all six numbers to win the jackpot prize.
Each line that players buy also comes with an entry into the France Loto Raffle, which awards 10 additional prizes of €20,000 with every draw.
When bought within France, a standard ticket entry costs €2.20.
International players who wish to purchase lotto tickets through independent online lotto sites may have to pay an additional charge.
Players can add a bonus game called the Joker+ for an additional €1 per line. If players choose to add this game, they receive a random seven-digit number.
To win, they can either match the first or last digit, first and last two digits, and so on, with the top prize distributed to players who match all seven numbers. Prizes range from €1 to €250,000.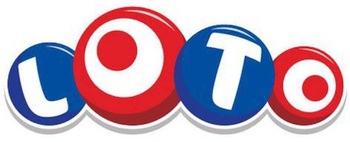 France Loto Prizes and Odds
France Loto has 10 prize tiers, starting with matching only the Chance ball and ending with matching all five main balls and the Chance ball for the top prize.
The odds of winning the jackpot are pretty decent compared to many of the big lotto games, with players having 1 in 19,068,840 odds of getting lucky.
Compare that to the odds of US Powerball and EuroMillions, which have 1 in 292,201,338 and 1 in 139,838,160 odds, respectively. Suddenly, France Loto almost looks easy (it's not, winning any lotto jackpot is still tough!).
The overall odds of winning any prize are 1 in 5.99.
All jackpots start at a minimum of €2 million, and the prize rolls over each time there is no winner.
Each time the jackpot rolls over, an additional €1 million is added to the top prize.
The jackpot can rollover up to 34 consecutive times, after which the prize will be split amongst the next prize tier if there is still no jackpot match.
The odds of winning for each prize tier, as well as the estimated winnings per tier, are as follows:
| | | |
| --- | --- | --- |
| Numbers Matched | Odds of Winning | Estimated Winnings |
| 5 + Chance | 1 in 19,068,840 | Jackpot |
| 5 | 1 in 2,118,760 | €100,000 |
| 4 + Chance | 1 in 88,677 | €1,000 |
| 4 | 1 in 9,631 | €500 |
| 3 + Chance | 1 in 2,016 | €50 |
| 3 | 1 in 224 | €20 |
| 2 + Chance | 1 in 144 | €10 |
| 2 | 1 in 16 | €5 |
| 1 + Chance | 1 in 28 | €2.20 |
| 0 + Chance | 1 in 18 | €2.20 |
Claiming France Loto Prizes
Lucky winners have 60 days from the last draw date on a ticket to claim their prize.
That means if you purchase lines for two separate draw dates, you have 60 days from the last draw on your ticket to claim prizes from all games on the ticket.
Prizes are all paid out as a lump-sum, tax-free payment.
However, international winners who play France Loto online may be subject to the tax laws of their country of residence.
Notable France Loto Winners
The largest France Loto jackpot to date occurred in June 2011, when one lucky winner took home €24 million.
While that win was definitely notable, perhaps an even more interesting winning story is that of a lucky player from Montpellier who won the ultimate prize twice.
Having played the same numbers since he started buying tickets in 1976, the man first won a €2.8 million jackpot in 1996 and then won another €3 million in 2011.
Loto France-Should You Play?
Loto France combines easy gameplay with good jackpots that can quickly grow and decent odds.
The tri-weekly draws and 10 prize tiers give players many chances of winning, as do the two additional special drawings and add-on games.
If you're looking for something new and easy to try, Loto France is a great option.