Mexico Melate Retro is a favourite lottery game in Mexico.
A nod to an older version of an existing game, Melate Retro offers up nostalgia and excitement. It also happens to have good odds and an uncapped jackpot.
In this guide, we'll explore how this game works and why we think it's worth playing. We'll also show you how you can buy Mexico Melate Retro tickets online.
About Mexico Melate Retro
Launched on June 1, 2010, Mexico Melate Retro is the revived original version of the popular Mexico Melate game.
While Mexico Melate has undergone many changes since it was first launched, Mexico Melate Retro has maintained the original format.
It is operated by Pronósticos para la Asistencia Pública, or, in English, Forecasts for Public Assistance.
Pronósticos is the government-run organisation responsible for lottery and other betting activities. It has helped fund many public initiatives since its creation in February 1978.
Mexico Melate Retro Draws
Mexico Melate Retro is a bi-weekly game. It has draws every Tuesday and Saturday at 9:15 p.m. CST.
Draws take place at Pronósticos headquarters in Mexico City and results are broadcast on TV and radio.
How to Play Mexico Melate Retro
Mexico Melate Retro follows a 6/39 format. That means that players have to choose six numbers from a ball pool of 1 through 39.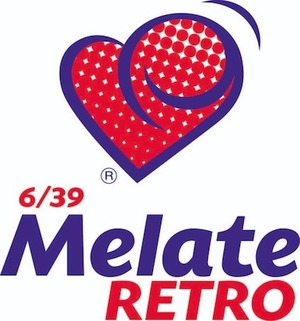 Players also select one bonus number, called the "Adicional," from the same ball pool.
The Adicional number is not needed to win the jackpot, but impacts the second, sixth and seventh tier prizes.
To win the jackpot, players have to match all six of the regular balls.
Players can either select their own numbers or choose the Quick Pick option.
Unlike its sister game Mexico Melate, Retro offers no bonus games.
However, players do have the option of a combination entry. With combination entry, players can choose up to 10 numbers, which are put into multiple combinations.
Combination entry increases the chances of winning, but comes at an additional cost per combination.
One of the best features of Mexico Melate Retro is the low ticket price. Within Mexico, each line costs only MXN 10.
Players who buy tickets for lottery games online from third-party websites may have to pay an added fee.
In Mexico, players must be at least 21 years of age to buy tickets. Tickets can be purchased within the country from one of over 9,000 official lottery retailers.
Mexico Melate Retro Prizes and Odds
Mexico Melate Retro has seven prize tiers in total.
To win the top prize, players must match all six regular numbers. A minimum of two matches are needed to win a prize-one regular number and the Adicional number.
As previously mentioned, the Adicional number only impacts the second, sixth and seventh prize tiers.
Mexico Melate Retro has a minimum guaranteed jackpot of MXN 5 million.
If there is no jackpot winner, the prize rolls over to the next week. There is no jackpot or rollover cap.
The odds of winning the jackpot are pretty good, at 1 in 3,262,623.
Mexico Melate Retro comes out pretty favourably when compared to lotteries with similar odds.
For example, Italy MillionDAY has jackpots odds of 1 in 3,478,761 and a jackpot of EUR 1 million. While that is more valuable than Melate Retro's minimum jackpot, Italy MillionDay's jackpot is fixed.
The full breakdown of prizes and odds is as follows:
| | | |
| --- | --- | --- |
| Numbers Matched | Odds of Winning | Estimated Winnings |
| 6 | 1 in 3,262,623 | Jackpot |
| 5 + Adicional | 1 in 543,770 | MXN 40,000 |
| 5 | 1 in 16,993 | MXN 5,000 |
| 4 | 1 in 438 | MXN 200 |
| 3 | 1 in 33 | MXN 25 |
| 2 + Adicional | 1 in 44 | MXN 15 |
| 1 + Adicional | 1 in 15 | MXN 10 |
Claiming Mexico Melate Retro Prizes
Players who are lucky enough to win have 60 days from the draw date to claim their prizes.
All prizes are awarded as lump-sum payouts.
All prizes are subject to a small tax of 7%, which is deducted prior to being awarded.
Winners outside Mexico who purchased tickets from popular lottery websites may be subject to additional taxes in their home countries.
Notable Mexico Melate Retro Winners
Since Melate Retro has no rollover or jackpot tax, the sky's the limit when it comes to the top prize.
The game has seen some big jackpots over the years, but the biggest to date came on November 24, 2015.
The jackpot for that draw was a record-breaking MXN 44,657,863.
Mexico Melate Retro-Should You Play?
Mexico Melate Retro is a fun game for anyone. Players don't even have to be familiar with the original Mexico Melate game it's based on to understand it.
With fair odds, cheap tickets and no jackpot caps, this is a game that has a lot of possibilities.
Whether you're new to buying lottery tickets or a regular player, Mexico Melate Retro is definitely worth a try.
Who knows-it might even turn you into a millionaire!