Philippines Lotto 6/42 is a long-running game that has only grown in popularity since its introduction.
It has a few features that are staples of Filipino lottery games while offering its own unique odds and prizes.
In the following guide, we'll explain the ins and outs of the game and whether you should play. We'll also show you how you can buy Philippines Lotto 6/42 tickets online.
About Philippines Lotto 6/42
Philippines Lotto 6/42 was initially launched only on the island of Luzon on March 8, 1995.
The game was so popular that it was expanded into the Visayas-Mindanao area by June 15, 1996.
To date, it is the longest-running lottery game in the Philippines. It is often credited with kick-starting the popularity of the lottery in the country.
When it was first launched, it was a weekly game with a minimum jackpot of PHP 3 million. Tickets were also cheaper then, at only PHP 10.
The game has changed slightly since its introduction, but the core features that made it a hit remain the same.
Philippines Lotto 6/42 is operated by the Philippine Charity Sweepstakes Office (PCSO), the government-run office responsible for lotteries.
Philippines Lotto 6/42 Draws
Philippines Lotto 6/42 is a tri-weekly game with draws on Tuesdays, Thursdays and Saturdays at 9 p.m. PHST.
Typically, draws are suspended during all major holidays.
All numbers are randomly selected from a single drum.
Draws are broadcast live on PTV, as well as on all PCSO official social media accounts and websites.
How to Play Philippines Lotto 6/42
Philippines Lotto 6/42, as the name suggests, has a 6/42 format.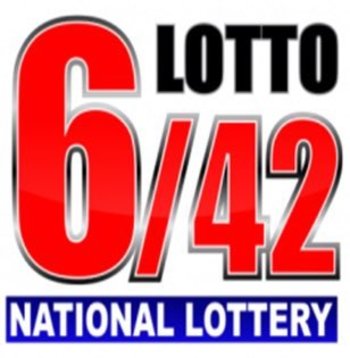 That means that players choose six numbers from a pool of 1 through 42.
A player must match all six numbers to win the jackpot.
Players can either choose their own numbers or select the Lucky Pick option.
Philippines Lotto 6/42 also offers System Play, which allows players to choose more than six numbers. The numbers are then put into multiple combinations on the same ticket.
There are seven different types of system bets: System 7, 8, 9, 10, 11, 12 and System 5-Roll.
Systems 7 to 12 allow players to choose the corresponding amount of numbers. For example, seven numbers for System 7, eight numbers for System 8 and so on.
Each system also has a different number of combinations. The least amount of combinations is seven for System 7, and the most is 924 for System 12.
System-5 Roll is a bit different. It allows players to choose five numbers, which are then combined with each of the remaining numbers in the pool.
Tickets for Philippines Lotto 6/42 cost PHP 24 per combination. As such, System Play entries can significantly increase the ticket cost.
Players who buy tickets from popular lottery sites may have to pay an additional cost.
Philippines Lotto 6/42 Prizes and Odds
Philippines Lotto 6/42 has four prize tiers in total.
To win the jackpot, a player must match all six numbers. A minimum of three matches are required to win a prize.
Lotto 6/42 has a minimum guaranteed jackpot of PHP 5.9 million.
If there are no jackpot winners, the prize rolls over to the following draw. There are no jackpot caps, so the top prize continues to grow until there is a winner.
The jackpot odds are pretty good at 1 in 5,245,786. These are the best odds of any lottery offered by the PCSO.
However, there are some international lottery games with similar odds that have better jackpots.
For example, Japan Loto 6 has slightly harder jackpot odds of 1 in 6,096,454. The jackpot starts at JPY 200 million, though it is capped at JPY 600 million, whereas Lotto 6/42 has no cap.
The breakdown of odds and prizes for each tier is as follows:
| | | |
| --- | --- | --- |
| Numbers Matched | Odds of Winning | Estimated Winnings |
| 6 | 1 in 5,245,786 | Jackpot |
| 5 | 1 in 24,286 | PHP 25,000 |
| 4 | 1 in 555 | PHP 1,000 |
| 3 | 1 in 37 | PHP 20 |
Claiming Philippines Lotto 6/42 Prizes
Lucky Lotto 6/42 winners have up to one year from the date of the draw to claim their prize.
Prizes can easily be claimed based on how big the sum is.
Prizes of PHP 5,000 and below can be claimed at any official lotto retailer. For prizes between PHP 5,001 and PHP 20,000, winners must go to a regional PSCO office.
Any prizes larger than that, including the jackpot, must be claimed at PSCO headquarters in Mandaluyong City.
Though lotto prizes weren't taxed for many years in the Philippines, all prizes over PHP 10,000 are now taxed at 20%.
Winners who buy lotto tickets online from third-party websites may also be subject to the tax laws of their home country.
Notable Philippines Lotto 6/42 Winners
As there are no rollover or jackpot caps, the top prize can often get pretty big.
To date, the largest jackpot in the game's history is PHP 111,998,556.
The record-breaking prize was won in August 2016.
Philippines Lotto 6/42-Should You Play?
Philippines Lotto 6/42 has a lot going for it.
The fact that it's the longest-running national game in a country that loves lottery says a lot.
The cheap tickets, three weekly draws and rolling jackpots say even more.
If you want a new game to try, then Philippines Lotto 6/42 is a good place to start.