Kazakhstan Loto 5/36 is a small lottery game with several great features.
More accurately described as a mini lotto, it doesn't reach the same jackpots as some of the bigger games. However, it still has a lot to offer.
In this guide, we'll explore the aspects of this game that make it worth playing and show how you can buy Kazakhstan Loto 5/36 tickets online.
About Kazakhstan Loto 5/36
Kazakhstan Loto 5/36 is a very new lottery game that was only launched on September 8, 2020.
However, it is quickly growing a following in Kazakhstan and across Central Asia.
The game is run by Satty Zhuldyz, the state-run lottery operator in Kazakhstan.
Satty Zhuldyz runs many of the country's most popular lotto games, including Kazakhstan Loto 6/49, the big brother of Loto 5/36.
Kazakhstan Loto 5/36 Draws
Kazakhstan Loto 5/36 is a bi-weekly game, with draws held every Tuesday and Friday at 8:55 pm AQTT. The draws are broadcast live on Astana TV.
During the draw, a total of five numbers are randomly selected from a single drum.
How to Play Kazakhstan Loto 5/36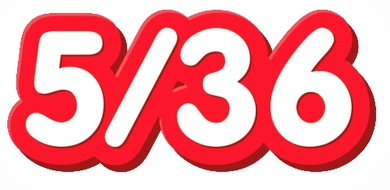 Playing Kazakhstan Loto 5/36 is very easy.
Players simply have to choose five numbers from a number pool of 1 through 36.
To win the jackpot, a player has to match all five numbers.
Players can either select their numbers manually or choose the "Auto Select" option.
One thing that makes Kazakhstan Loto 5/36 so unique is that players can purchase tickets by SMS. However, this service is only available in Kazakhstan and through providers Beeline, Kcell, Activ, Tele2 and Altel.
Tickets can also be purchased from official retailers within the country either in-person or online.
The cost of a standard ticket is pretty cheap, at only KZT 400 per line. However, players who purchase tickets through popular online lottery websites may have to pay an additional fee.
Players must be at least 18 years old to purchase lottery tickets in Kazakhstan.
Kazakhstan Loto 5/36 Prizes and Odds
Lotteries with a 5/36 format are very popular thanks to their incredible odds. That is no different when it comes to Kazakhstan Loto 5/36.
However, prizes are not as big as they are for bigger games with, say, a 6/49 format.
Kazakhstan Loto 5/36 has only four prize tiers.
As previously mentioned, a player must match all five numbers to win the jackpot. The minimum amount of numbers needed to win a prize is two.
The lowest prize tier is the only one with a fixed prize. The other three prizes are made up of a fixed percentage of the prize fund, which is split among winners.
In addition to a percentage of the prize fund, the jackpot tier also includes the "Challenge Prize." The Challenge Prize starts with a guaranteed minimum of KZT 3 million and rolls over each time there is no winner.
The odds of winning the jackpot are an incredible 1 in 376,992. These great odds more than make up for the relatively small jackpot.
However, some other international lotteries with similar odds do still offer better jackpots. For example, Texas Cash Five has a jackpot of USD $25,000 and odds of 1 in 324,632-though the jackpot is fixed.
The breakdown for each prize tier is as follows:
| | | |
| --- | --- | --- |
| Numbers Matched | Odds of Winning | Winnings |
| 5 | 1 in 376,992 | Jackpot (21.8% of Prize Fund + Challenge Prize) |
| 4 | 1 in 2,432 | 4.2% of Prize Fund |
| 3 | 1 in 81 | 12.6% of Prize Fund |
| 2 | 1 in 8 | KZT 400 |
Claiming Kazakhstan Loto 5/36 Prizes
Lucky Kazakhstan Loto 5/36 winners have up to six months from the draw date to claim their prize.
Any prize below KZT 17,502 can be claimed through official lottery retailers. These prizes are paid in cash instantly and are free of taxation.
Prizes between KZT 17,503 and KZT 100,000 must be claimed at a lottery operator's office. Winners must call ahead, and the office will inform the winner when they can pick up their prize.
All other prizes are paid by bank transfer and may take up to 30 days. Winning tickets for bigger prizes must be examined at Satty Zhuldyz's head office.
All prizes above KZT 17,502 are subject to a 10% tax for residents and a 20% tax for non-residents.
Players who buy lottery tickets online from third-party websites may be subject to additional taxes from their country of residence.
Notable Kazakhstan Loto 5/36 Winners
Though the minimum jackpot starts small, the rollover feature does make for some bigger prizes.
The biggest jackpot to date was won in February 2021 by a regular lotto player named Dauren.
He took home approximately KZT 28 million after purchasing a single line for the winning jackpot.
For context, the average salary in Kazakhstan is about KZT 20 million-so not too bad.
Kazakhstan Loto 5/36-Should You Play?
Kazakhstan Loto 5/36 doesn't have the biggest prizes by any stretch of the imagination.
However, it does have amazing odds, cheap tickets and a rollover jackpot.
That's more than enough for us to recommend this mini lotto as one to try.