Kazakhstan Loto 6/49 is a very popular lottery game that continues to attract new players.
Not only is it the most popular lottery in Kazakhstan, it also has many players across Central Asia.
In the guide below, we'll explain exactly what it is about this game that makes it so in demand and show how you can buy Kazakhstan Loto 6/49 tickets online.
About Kazakhstan Loto 6/49
Kazakhstan Loto 6/49 is operated by Satty Zhuldyz, the country's official lottery organisation.
Satty Zhuldyz donates 15% of proceeds from tickets to various charities. Some of these charities include support for local sports programs, low-income families, and families with special needs children.
Players must be 18 years old to play Kazakhstan Loto 6/49.
Kazakhstan Loto 6/49 Draws
Kazakhstan Loto 6/49 is a bi-weekly game.
Draws are held every Wednesday and Saturday at 8:55 pm AQTT. Draws are broadcast live on Astana TV.
The game uses only one drum, which is somewhat unusual for a game with a bonus number.
First, six numbers are selected for the main prize. Then, one bonus number is drawn from the same drum to determine the second-highest prize.
How to Play Kazakhstan Loto 6/49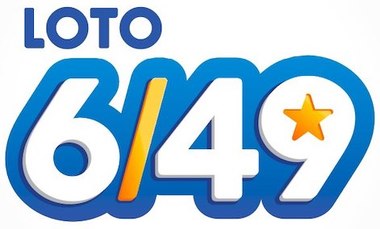 Playing Kazakhstan Loto 6/49 is easy, as it follows the same format as all 6/49 draw games.
A player must choose six numbers from a ball pool of 1 through 49.
To win the jackpot, players must match all six numbers.
The game does have one bonus ball, as previously mentioned. However, unlike many games, the bonus ball only applies to one prize tier-the second-highest.
The bonus number is selected from the same number pool of 1 through 49.
Players can either select their own lucky numbers or choose the "Auto Select" option.
A standard ticket with one line for Kazakhstan Loto 6/49 costs KZT 300 within the country. Other players who buy tickets online from third-party websites may have to pay an additional fee.
Players within Kazakhstan can purchase tickets from official retailers in-store or online. They can also buy tickets through SMS from service providers Beeline, Kcell, Activ, Tele2 and Altel.
Kazakhstan Loto 6/49 Prizes and Odds
Kazakhstan Loto 6/49 has six prize tiers in total.
The top prize goes to the player who matches all six numbers. To win a prize, a player must match a minimum of two numbers.
Four of the prizes are distributed based on a percentage of the total prize pool. Two tiers, the bottom two, have fixed prizes.
The jackpot prize also consists of a percentage of the prize pool, plus the "Super Prize."
The Super Prize starts with a minimum guarantee of KZT 20 million and rolls over every time there is no winner.
To put that into perspective, that minimum guarantee is about the same value as the average salary in Kazakhstan.
The odds of winning the jackpot are 1 in 13,983,816.
While these odds are pretty decent, many 6/49 format games, like Spanish BonoLoto and Canada Lotto 6/49, have similar odds.
However, both the aforementioned games have better jackpots, with minimum guarantees of €400,000 and CA $5 million, respectively.
The breakdown of each prize tier and its odds are as follows:
| | | |
| --- | --- | --- |
| Numbers Matched | Odds of Winning | Estimated Winnings |
| 6 | 1 in 13,983,816 | Jackpot (% of Prize Fund + Super Prize) |
| 5 + 1 | 1 in 2,330,636 | % of Prize Fund |
| 5 | 1 in 55,491 | % of Prize Fund |
| 4 | 1 in 1,032 | % of Prize Fund |
| 3 | 1 in 57 | KZT 1,300 |
| 2 | 1 in 8 | KZT 300 |
Claiming Kazakhstan Loto 6/49 Prizes
Lucky winners have up to six months from the draw date to claim their prizes.
The way to claim a prize depends on the size of the win. Prizes of up to KZT 17,502 are paid in cash by any official lottery retailer.
Winnings from KZT 17,503 to KZT 100,000 can be claimed at a local lottery operator's office. For these prizes, winners should call the lottery center in advance. The operator will call the winner back and tell them when they can pick up their prize.
Prizes higher than KZT 100,000 are paid by bank transfer. The winning ticket must be examined at the head office of Satty Zhuldyz and the transfer takes up to 30 days.
All prizes over KZT 17,502 are subject to a 10% tax for residents or a 20% tax for non-residents.
Winners who purchase tickets from popular lottery websites may also be subject to the tax laws of their country of residence.
Notable Kazakhstan Loto 6/49 Winners
With the rollover jackpot, Kazakhstan Loto 6/49 prizes can grow pretty big.
The largest jackpot in the game's history was won on October 21, 2020. The winner, named Yerlan, took home an impressive KZT 109,745,330.
Yerlan said he was in disbelief over his win. So much so that he didn't want to tell anyone-not even his wife-thinking the win was a mistake!
Kazakhstan Loto 6/49-Should You Play?
Kazakhstan Loto 6/49 may not be the most well-known game, but it has a lot to recommend it.
The game's cheap ticket price, decent odds and rollover jackpot are just some of its best features. And it's certainly much more impressive than its little brother, Kazakhstan Loto 5/36.
With so much in its favor, we're sure this game's popularity will only continue to grow.