Lotto India is a lottery game made specifically for residents of India but is also played by players from all around the world.
This is because the lottery is simple and easy to play. It also has some pretty decent overall odds.
In this guide, we'll share all the details worth knowing about it and show how you can buy Lotto India tickets online.
About Lotto India
Lotto India was launched in June 2019. Since then, the game has grown in popularity across India because tickets can easily be purchased online.
One interesting thing about it is there is no mention anywhere of who is responsible for the lottery.
The only thing we were able to find is that the operators' head office is listed at 1/16 1st Floor, Tardeo Air Conditioned Market Building, Tardeo, Mumbai, Maharashtra.
Aside from the mystery around who is responsible for operating the game, it claims to have had over 12,000 winners since its launch.
One thing that's worth noting about the game is that it, as well as the website it's hosted on, is very similar to Lotto China.
Whether there's any official connection between the two, however, is anyone's guess.
Lotto India Draws
Two Lotto India draws take place each week, every Tuesday and Friday at 5 p.m. IST.
Results are drawn using a random number generator and are announced immediately after the draw.
How to Play Lotto India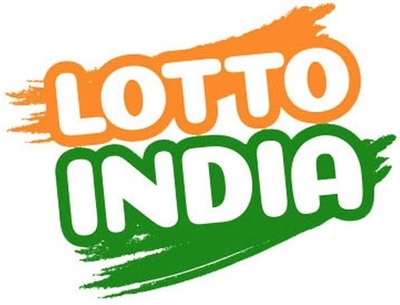 Lotto India uses a double-matrix format-similar to plenty of other international lotteries. This includes popular games like US Powerball and Mega Millions.
Players will need to select six numbers from a main pool of 1 through 50. Players will also need to select a single Joker Ball from a pool of 1 through 5.
The game also has supports quick pick, which makes choosing numbers much faster and easier.
To claim the jackpot, players will need to match all six numbers and the Joker Ball.
A single line (or 'Pick') costs Rs. 40.
Unlike other lotteries, Lotto India is only available online and cannot be purchased at any physical location.
Thankfully, there are a few online lottery sites that offer tickets. One of these is LotteryWorld and another is Jackpot.com.
Lotto India Prizes and Odds
Though Lotto India has six different prize tiers, they are nothing to get excited about.
As mentioned, claiming the jackpot requires matching all six numbers and the Joker Ball during the draw.
However, prizes can also be won for matching one ball and the Joker or just the Joker Ball on its own.
The jackpot is set at a static Rs. 40 million (or ₹4 crore). This doesn't change except when there are Bumper Draws, which occur throughout the year on special occasions.
During these draws, the jackpot is raised to Rs. 400 million (or ₹40 crore). These draws are announced well in advance of their draw date.
The odds of winning the jackpot are 1 in 79,453,500. These wouldn't be considered great even if there were huge jackpots up for grabs.
But, sadly, the jackpots are a bit of a joke. And the secondary prizes aren't really anything to write home about either.
On the plus side, the overall odds of winning a prize are much better at 1 in 3. These are pretty much the best we've ever seen of any international lotteries.
The game's six prize tiers are detailed below:
| | | |
| --- | --- | --- |
| Numbers Matched | Odds of Winning | Estimated Winnings |
| 6 + JB | 1 in 79,453,500 | Rs. 4 million |
| 5 | 1 in 75,240 | Rs. 80,000 |
| 4 | 1 in 1,399 | Rs. 4,000 |
| 3 | 1 in 74 | Rs. 400 |
| 2 | 1 in 10 | Rs. 40 |
| JB | 1 in 11 | Free Bet Bonus |
Claiming Lotto India Prizes
Because the lottery functions solely online, the process of claiming prizes is easy.
Smaller prizes are automatically paid into your player account of whichever online lotto site you used to purchase your ticket. However, there is no mention of what constitutes a small amount.
All small prize winners will also be notified of their win by Lotto India via email.
Jackpot winners will be contacted by the lottery via phone. They will then need to complete a verification process.
Once this verification process is complete, jackpot winnings will be paid in a lump sum via bank transfer.
Winnings over the amount of Rs. 10,000 will be taxed at 31.2%. This is an incredibly high tax rate, especially for a lottery that only exists online and does not seem to be run by any government.
Notable Lotto India Winners
As the jackpot is a static amount of Rs. 4 million, there are no notable winners to speak of.
However, as mentioned, it should be noted that the jackpot increases to Rs. 400 million each time a Bumper Draw is held.
Lotto India-Should You Play?
Lotto India certainly has things that make it appealing.
These include the cheap ticket price, great overall odds of winning a prize, Bumper Draws and the fact that it is available online.
However, the ridiculously low jackpots and dismal secondary prizes don't offer much incentive to purchase a ticket. And the extremely tough odds of winning the jackpot also don't help.
So, while Lotto India may be a decent lottery that can easily be played by Indians online, there are certainly much better games to buy lottery tickets for.