To pretend that most of us haven't thought and dreamt about winning the lottery would probably be stretching the truth further than it cares to go. Most times, however, when we hear of significant jackpot winners, it is a middle-aged adult hoping to secure a better life for their family or a pensioner who can now travel the world. For this reason, the fact that a 20-year-old guy from Florida won one of the biggest jackpots in Mega Million history back in January 2018 is pretty shocking.
Who Is Shane Missler?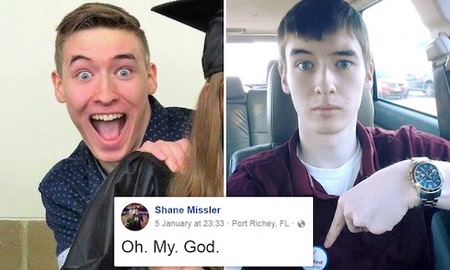 Prior to winning his jackpot, Shane Missler was just your everyday young adult. He was born in Maine but eventually moved to Port Richey in Florida. While staying here, he graduated high school before moving to Massachusetts to attend community college. Judging by his social media accounts, he has always been a humble kid that is grateful for any opportunity that is afforded to him.
Life Before the Win
After attending community college to attain a degree in business management, Shane worked several odd jobs as he tried to survive until the next pay check. Some of his employers included Sam's Club and Best Buy. At the time of his win, he was working as a verifications specialist who ran background checks for employers at a company called Universal Background Screening, Inc.
Shane is on record as stating that one of his proudest moments was when he managed to purchase his car from a second-hand dealer with the full amount paid in cash. He noted that this took him months of frugality and saving to achieve. A simple act like this gives us a great indication of the young man's work ethic and ability to manage money.
How Did His Win Occur?
Shane's historic Mega Millions win occurred when he stopped to purchase a few-five to be exact-quick pick lottery tickets from a 7-Eleven near his house. Four of the tickets were complete duds and did not have any winnings. The fifth ticket, however, held all of the numbers drawn during the draw that took place on the evening of January 5, 2018, including the winning Mega Ball. These numbers were 28, 30, 39, 59 and 70, with the Mega Ball being 10. It was shortly after the draw that Shane realized he had won. He immediately updated his Facebook account with a status saying 'Oh. My. God.' Following this, Shane travelled with his father, who he told about his life-changing win the next morning over coffee, to Tallahassee to claim his prize.
How Much Did Shane Actually Win?
The final figure that Shane is said to have won-which, again, also happens to be one of the biggest in Mega Millions history-was $451 million. This made him one of the biggest and youngest lottery winners in the world. However, Shane chose to get paid via a lump sum rather than the annuity option, which would have seen him receiving the winnings every year on the anniversary of his win. Because of this choice, as well as all the taxes that the winnings are subject to, Shane eventually pocketed a total of $281,874,999-a staggering amount that is nothing to frown about.
Shane Missler Lottery Scams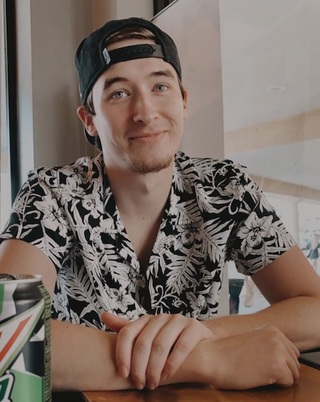 As with most heavily publicized big jackpot winners-the infamous Mavis Wanczyk scam involving the $758 million Powerball winner certainly comes to mind-it was not long after his win that scams began to circulate under Shane's name as well. The biggest scam-which gained traction quickly and ended up being viral-was two fake Twitter accounts offering $5,000 to the first 50,000 people to retweet his post.
Soon after, Shane clarified on his personal Twitter account (@TheShaneMissler) that he had nothing to do with these tweets and that it was a scam.
Where Is Shane Now?
While most 20-year-olds that come into a prize that large may have blown it on everything they could think of, Shane seems to have acted very responsibly with his money. In an article shortly after his win, Shane stated: "I'm only 20, but I hope to use it to pursue a variety of passions, help my family and do some good for humanity. I intend to take care of my family, have some fun along the way and cement a path for financial success so that I can leave a legacy far into the future."
It seems he has done just this, and aside from splurging on a great new car and travelling a lot, Shane looks like he is still the level-headed young man that was proud of being able to purchase his first car in cash. He is still active on social media, particularly on Instagram (@theshanemissler), and one of the constant themes throughout all his posts is how grateful he is for being able to do the things that he can do. This is a mentality that all lottery winners-young and old-would greatly benefit from.