Mexico Chispazo is a national lottery game with some of the best odds in the world.
As a small, daily game, it has a lot to offer to both new and experienced lottery players.
In this guide, we'll cover all the features of this game that make it so popular and explain how it works.
We'll also show you how you can buy Mexico Chispazo tickets online no matter where you live.
About Mexico Chispazo
Lottery games have a long history in Mexico, dating back to the 18th century.
Mexico Chispazo isn't quite as old though, having been launched in January 1999.
It is operated by the state-run organisation Mexican National Lottery and has over 9,000 official retailers in the country.
The game has been so successful that it even inspired a spin-off in 2017, called Chispazo de las Tres.
Mexico Chispazo Draws
One of the best features of Mexico Chispazo is that it has so many draws.
Not only is it a daily game, but it has two draws every day! That's a total of 14 draws a week-plenty of chances to win.
Draws are held Monday through Sunday at 3 pm and 9:15 pm CDT.
How to Play Mexico Chispazo
Playing Mexico Chispazo is easy. Players simply have to choose five numbers from a pool of 1 through 28.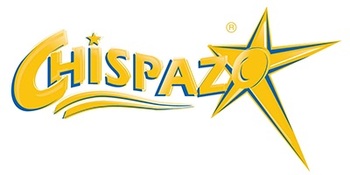 There are no bonus numbers or add-on games, unlike other Mexican lotteries like Mexico Melate and Melate Retro.
Players can either select their own numbers or choose the Quick Pick option.
Mexico Chispazo does offer system play, allowing players to choose six or seven numbers for an additional cost. Those numbers are then put into multiple combinations for more chances to win.
A standard ticket costs MXN 10. A system entry with six numbers costs MXN 60, while a system with seven numbers costs MXN 210.
Players who buy lottery tickets online may have to pay additional fees.
This game also offers Advance Play, allowing players to enter up to 10 draws on one ticket.
Players must be at least 21 years old to purchase tickets.
Mexico Chispazo Prizes and Odds
Mexico Chispazo has a total of four prize tiers.
To win the jackpot, a player must match all five numbers.
A minimum of two numbers must be matched to win a prize.
There is a minimum guaranteed jackpot of MXN 10,000, and the jackpot also consists of a share of the prize fund.
The average prize for the jackpot is about MXN 142,000, though it often gets to upwards of MXN 200,000.
The lowest-tier prize has a fixed prize, while all other tiers split a share of the prize fund.
The prize fund depends on ticket sales prior to the draw. Typically, more tickets are sold for the later draw, meaning the prizes are bigger.
The jackpot does not roll over if there are no winners. Instead, the prize rolls down to be split among all winners of the next-highest tier.
The best feature of Mexico Chispazo is the incredible odds. With jackpot odds of 1 in 98,280, it has some of the best odds of any lottery in the world.
Of course, those favourable odds are reflected in the low jackpot prize.
For comparison, Mexico Melate has a MXN 30 million minimum jackpot with odds of 1 in 32,468,436.
To compare with a game with similarly low jackpot odds, we can look at Japan Mini Loto. It has awesome jackpot odds of 1 in 169,911 and a minimum guaranteed jackpot of JPY 12 million. That equals about MXN 2.2 million-which is significantly more.
However, at 1 in 52, it has tougher odds of winning any prize. The odds of winning any prize in Chispazo are 1 in 6-much more favourable.
The breakdown of odds and prizes for each tier are as follows:
| | | |
| --- | --- | --- |
| Numbers Matched | Odds of Winning | Estimated Winnings |
| 5 | 1 in 98,280 | Jackpot |
| 4 | 1 in 855 | MXN 1,247 |
| 3 | 1 in 39 | MXN 50 |
| 2 | 1 in 6 | MXN 10 |
Claiming Mexico Chispazo Prizes
Lucky Mexico Chispazo winners have just 60 days from the draw date to claim their prizes.
Prizes of MXN 9,999 and under can be claimed at any official lottery retailer and paid in cash. Prizes over that amount are paid via cheque and must be claimed at Mexican National Lottery headquarter.
All prizes are awarded as lump-sum payouts and are subject to a slight tax depending on the region.
Winners from Puebla pay just 1%, while players from Zacatecas pay 2.65%. Winners from Morelos pay 6% and 6.95% if they're from Veracruz.
Winners from all other parts of Mexico must pay a 7% tax.
Players who purchase tickets from popular lottery websites may also be subject to the tax laws of their home country.
Notable Mexico Chispazo Winners
Though Mexico Chispazo jackpots start off small, they can get pretty big-especially when compared to the cost and odds.
The largest jackpot awarded to date is MXN 349,227.
Mexico Chispazo-Should You Play?
Mexico Chispazo is a small lottery that has a lot of features that stand out.
With low ticket costs, system entry and some of the best odds in the world, it's definitely worth a try.
Add onto that the twice daily draws, and buying tickets for Mexico Chispazo is a no-brainer.