UK National Lotto, sometimes referred to as simply Lotto, is one of the most popular lottery games in the UK.
With straightforward gameplay and substantial jackpots, it's easy to understand why this game is so popular.
In the following guide, we'll take a close look at the game, help you determine whether it's right for you and show you how you can buy UK Lotto tickets online.
About UK Lotto
UK Lotto falls under the UK National Lottery brand, which is run by Camelot Group.
Camelot Group was granted a licence in 1994, and the first draw took place in November 1994.
The game has undergone a few changes since that first draw, including a name change from The National Lottery to Lotto in October 2002. Outside of the UK, it is now commonly known as UK Lotto or UK National Lotto.
The most recent change took place in November 2018, when all prize tiers from four number matches and above became fixed. Before the change, these winners received prizes based on the number of ticket sales for that draw.
Approximately 15 to 45 million tickets are sold every draw.
UK Lotto Draws
UK Lotto offers bi-weekly draws that take place Wednesday nights at 8 pm UTC and Saturday nights at 7:45 pm UTC.
The only exception to the schedule occurs if a draw lands on Christmas Day. In that event, the draw moves to Christmas Eve.
Numbers are drawn at Pinewood Studios in Buckinghamshire, with the draw broadcast live on ITV.
Six numbers and one bonus ball are drawn.
How to Play UK National Lotto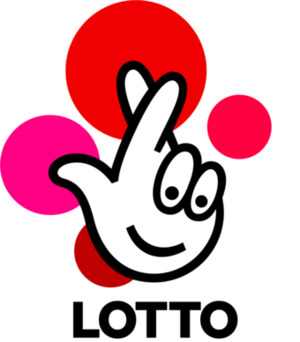 Playing UK Lotto is easy.
Players must simply choose six numbers from 1 to 59. Numbers can be selected manually or be randomly generated by a computer by selecting the Lucky Dip option, which is identical to the quick pick option found in most other lottery games.
Players must match all six numbers to win the jackpot.
The official price for one line is £2.
UK National Lotto is available outside of the UK through a wide range of privately run lottery websites that allow players to buy lottery tickets online.
UK Lotto Prizes and Odds
UK Lotto has a total of six prize tiers, ranging from a free play (the lowest) to the jackpot (the highest).

The overall odds of winning are 1 in 9.3.

The second-highest prize tier is the only one affected by a bonus ball. To win the second-highest prize, players must match five numbers, and the bonus ball must match one of the six numbers in the line.

,

If there are no jackpot winners, the prize rolls over to the next draw.

However, rollovers are capped at five, so if there are no winners for five weeks in a row, the next draw will be a Jackpot Rolldown.

That means that the top prize will be split between each cash winner, which often results in a substantial increase for each prize tier.

The minimum jackpot varies between draws, with a £2 million minimum on Wednesdays and a £3.8 million minimum on Saturdays.

The odds of winning each prize tier are as follows:
| | | |
| --- | --- | --- |
| Number of Matches | Prize (Estimated) | Probability of Winning |
| 6 | Jackpot | 1 in 45,057,474 |
| 5 + Bonus | £1,000,000 | 1 in 7,509,579 |
| 5 | £1,750 | 1 in 144,415 |
| 4 | £140 | 1 in 2,180 |
| 3 | £30 | 1 in 96 |
| 2 | Free Play | 1 in 10 |
Claiming UK Lotto Prizes
Winners don't have the option of choosing an annuity, as all UK Lotto prizes are distributed as lump-sum payments.
Prizes are not subject to taxes, though winners may have to pay taxes on any interest they accumulate from their winnings, or on any money they donate to family or others.
Individuals who play UK Lotto online from outside the UK will not have to pay taxes on interest or donations, but they may be subject to the lottery tax laws of their country of residence.
Notable UK Lotto Winners
There have been many big winners since the game's first draw.
To date, the biggest jackpot ever awarded by UK Lotto was £66 million. The prize was won on January 9, 2016, and was split between two winners.
While a jackpot being divided between a few winners is not rare, a January 1995 draw is notable for a large number of top-tier winners. The record-breaking draw saw an unprecedented 133 jackpot winners, with each player taking home £122,510.
UK Lotto-Should You Play?
UK Lotto is a popular game for quite a few reasons. It is easy to play, relatively inexpensive and offers many opportunities to win.
Sure, the rollover cap means the game will probably never see jackpots as big as some other popular online lotteries. These include EuroMillions and US Powerball-which many Brits play regularly.
However, the amounts are nothing to scoff at, so if you're looking for consistent and uncomplicated gameplay, UK Lotto is certainly a draw worth trying.