If you won the lottery, you'd probably think you were set for life from the moment you checked your ticket.
But the reality of winning a major lottery prize is much different.
In fact, you don't have to look hard to find stories about winners whose lives and finances were quickly derailed.
One of the best things you can do to avoid that fate is to hire an experienced lottery lawyer.
In this article, we'll explain the importance of hiring such a lawyer and how much lottery lawyers charge.
Why Do You Need to Hire a Lottery Lawyer?
Before you even claim your prize, there are a lot of decisions you have to make. A good lawyer specializing in lottery can help you with these.
Claiming your prize isn't as easy as it may seem. Each state has its own rules and regulations for winning, even for national lotteries like Mega Millions and Powerball. This includes how the prize is taxed.
A local lawyer can help minimize your tax liability and advise you on whether you should claim the annuity or lump sum.
Additionally, they will let you know whether you are able to claim your prize anonymously and make arrangements for you. They can also assist you in setting up a trust and in quashing any unwanted lawsuits that might arise.
Crucially, they can lend a hand in setting up a team of advisors to help you avoid common lottery winner mistakes.
What Kind of Lawyer Do I Need?
There are certainly lawyers all across the country who specialize in lottery. However, if there aren't any in your area, you don't need to panic!
There are a few vital areas of law you will need help with. This includes tax law, trust and estate law and asset protection.
If you can find a lawyer who does all of those, then you'll be set.
More likely, though, your best bet is to find a firm who has multiple lawyers specializing in these areas. In that case, they will be able to work together easily and you can keep all your business in one place.
Lottery Lawyer Fees
Lawyers don't come cheap, and that goes for lottery lawyers too. Of course, fees vary by region, expertise and experience.
Though the cost will be significant, it is one area that is worth spending on. But just because you've come into some unexpected riches doesn't mean you should be charged more than is reasonable.
One lottery expert advises that winners should expect to pay up to $100,000 for legal help in the first year. Afterwards, you won't have as many law needs, so the fees will go down significantly.
However, on average, you can expect a lottery lawyer to charge about $250 to $350 per hour.
Lawyers may also charge fees by services instead of an hourly fee. It is up to you to decide which arrangement best suits you.
It is pretty standard that lawyers charge an upfront fee, or retainer. With a retainer, you are expected to pay a certain amount right away. However, you will not be charged the hourly fee until after you've surpassed the retainer.
What to Look for in a Lottery Lawyer
Just as you would when hiring any other professional, it is advisable to do a little bit of homework. You want to work with someone who you can trust with your money and your time.
One of the first things to look at is the lawyer's experience. Have they worked with other lottery winners or any big estates? Make sure they are used to working with clients who have similar needs to your own.
Another thing to take into consideration is the cost. While you want someone who is experienced, remember that a high fee doesn't always mean better service.
Additionally, you should be wary of any lawyer who tries to charge you a percentage of your winnings. That is a good indication that they are trying to get more money out of you than they should.
You should also look into each candidate's background and references. Check online to see if they have any testimonials or reviews available.
You can also research online to see whether they have had any disciplinary action taken against them in the past.
Finally, you should take some time to get to know any potential lawyer you might hire. They will be handling a lot of important information for you, so trust is paramount.
If you don't have a good feeling about a lawyer, then he or she likely isn't the right one for you.
Best Lottery Lawyers - USA
There are a few lawyers across the country who have made a name for themselves by working with lottery winners. Here are the main ones we've come across.
Kurt Panouses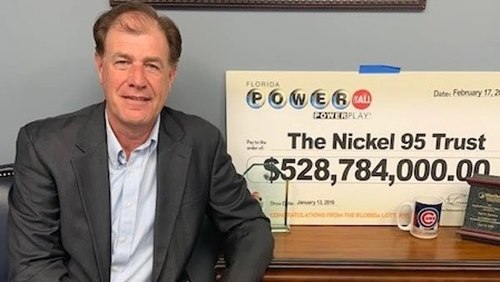 Working in Florida, Kurt Panouses has an entire firm ready to help the next big winner. He has over three decades of experience, and in those years has helped many winners.
His expertise ranges from helping $1 million winners to working with one of the ticket holders for the largest ever prize.
That's right: he helped Maureen Smith and David Kaltschmidt claim their share of the $1.58 billion Powerball prize in January 2016!
Walt Blenner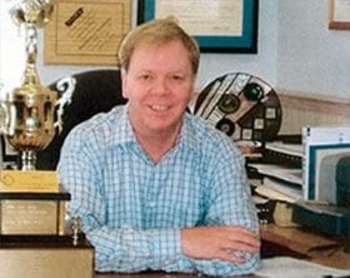 Another lawyer working out of Florida, Walt Blenner has focused on personal injury and estate law for most of his career.
However, he realized there was an untapped market in lottery winners and started posting helpful advice on his website. He now has a helpful archive available online to anyone who's gotten lucky enough to need it.
Blenner was also able to help young lottery winner Shane Missler, who was only 20 years old when he won.
We haven't heard much about Missler since he claimed his $451 million Mega Millions prize in January 2018. That must mean his lawyer did a great job.
If you'd rather have a whole team of lawyers at your disposal, then Willis Law in Michigan could be for you.
Not only do they specialize in estate and trust law, they also have experience with lottery disputes and contested winnings.
Jason Kurland: The Most Infamous Lottery Lawyer?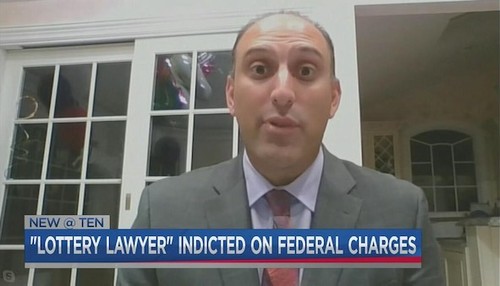 As we mentioned, not every lawyer is going to be a winner. One cautionary tale of what can go wrong if you trust the wrong person is the story of Jason Kurland.
Working out of New York, Kurland branded himself as the "Lottery Lawyer" and worked with winners for years.
One of his most famous clients was the anonymous South Carolina woman who won the $1.5 billion Mega Millions jackpot in March 2019.
He also helped establish the Putnam Avenue Family trust to claim a $254 million Powerball jackpot in 2011. He did the same for the Rainbow Sherbert trust in 2012 when they claimed the $336 million Powerball prize.
Unfortunately, as the aforementioned South Carolina winner learned, Kurland was helping himself to the winnings too.
Kurland was charged by the FBI in August 2020 for defrauding three winners of a combined $107 million.
The disgraced lawyer was charged along with three other associates, one of whom even had ties to the mob!
While Kurland was obviously able to earn his clients' trust, his story just goes to show the importance of choosing the right lawyer.
Best Lottery Lawyers - Canada
Gregory K. Pang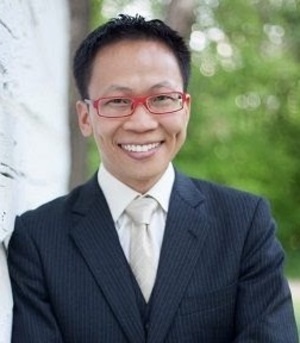 Operating out of Edmonton, Alberta, Gregory Pang has dubbed himself the "The Jackpot Lawyer." He has even trademarked the name for use within Canada.
Associated with Nicholl & Akers, a law firm that's been around for almost 50 years, Pang and his team have helped many lottery winners navigate the challenges that come with a big windfall.
From helping winners remain anonymous-which is much more difficult in Canada than in the US-to protecting their wealth via legal and financial advice, Pang has you covered.
While this Canadian lottery lawyer doesn't take any upfront fees, one thing to keep in mind is that his fee is based on a "small percentage of your winnings."
If you win a massive Lotto 6/49 or Lotto Max jackpot, that could add up to a pretty hefty amount. So, make sure you carefully consider what price you're willing to pay to retain your anonymity.
Conclusion
Winning the lottery will likely change your life for the better in many ways. However, claiming your prize can also be a very intimidating process.
To make sure that your experience is as smooth as possible, make sure you get yourself a good lottery lawyer who will have your best interests at heart.